Recap: Strain Mason Private Flower Tasting
Change Needed in IL Weed
Illinois' adult-use market has been all but headlocked by bloated MSOs that value scale over quality. Despite their unfettered pursuit of profits, most if not all of these corporate operators have posted losses in revenue and dips in stock prices over several consecutive quarters. Needless to say, the Prairie State's cannabis consumers are ready for better products, lower prices, and new options to spur healthy competition and disrupt the MSO-ligopoly. 
The 1937 Group, a new vertically integrated craft licensee, has partnered with marketing and brand management agency KVL International to introduce its Terp Kings cultivation brand to Illinois. Headed by master grower Strain Mason, Terp Kings combines an appreciation for the urban culture surrounding cannabis with an emphasis on compelling flavors, deviating from the tired narrative of prioritizing the highest achievable THC percentages. To showcase a preview of some of the flower about to reach dispensary shelves, 1937 Group, KVL and Strain Mason recently hosted a private tasting at KVL's South Shore office in Chicago, future site of The Garden Social coworking space.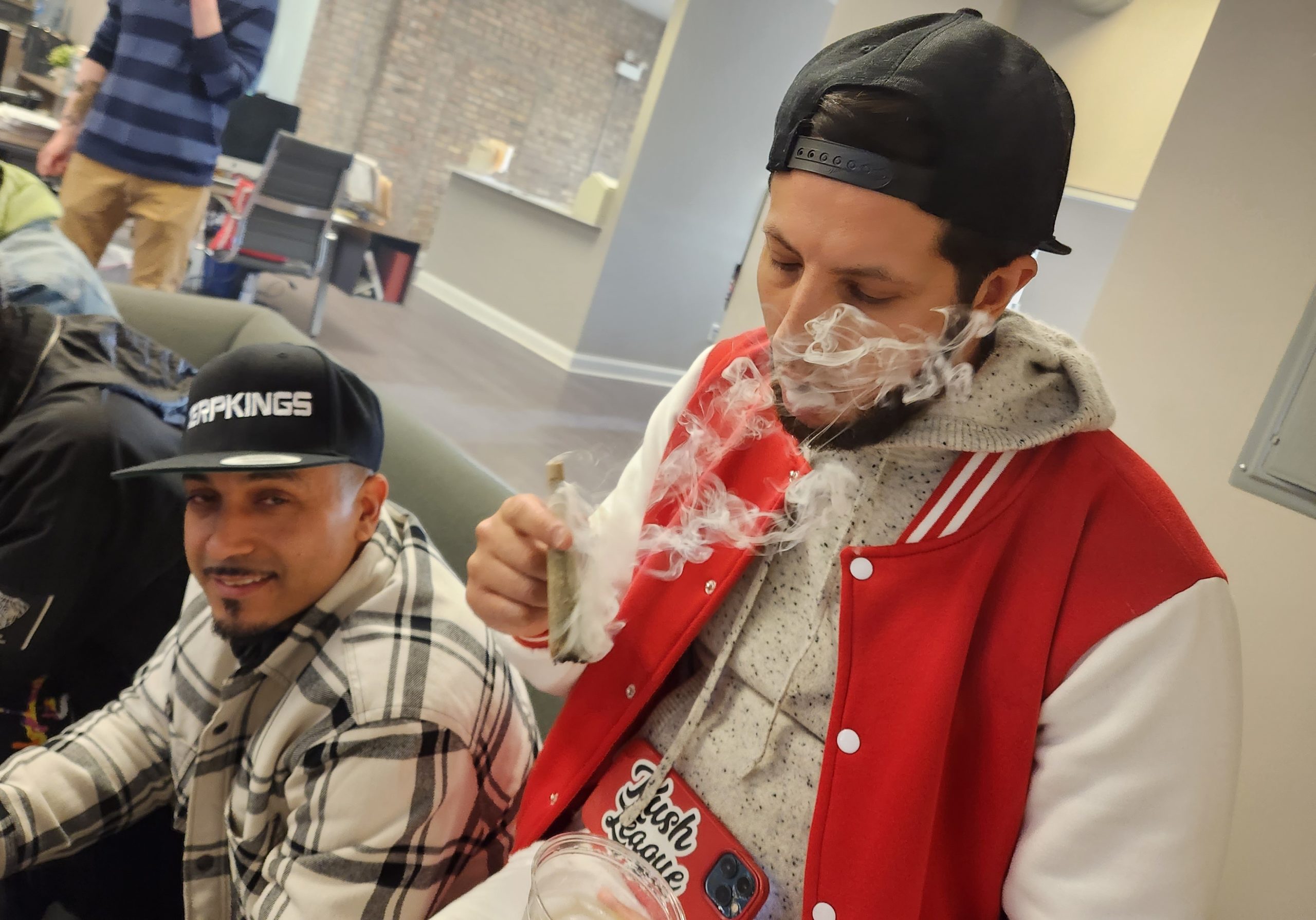 Bringing Exotic to the Hometown
As I entered, I was greeted by a case of jars full of fresh, sticky, meticulously-trimmed buds that looked ready for a Vogue editorial. Each was labeled with one or two letters indicating the cultivar, and those with multiple phenotypes being presented were numbered accordingly. Gradually, the room filled with industry professionals, growers, policy experts, influencers, creators and connoisseurs. After introductions, the strains were split up into stations and the attendees into groups to inspect, sample, and score each variety. The menu du jour featured Blood Honey, Vice City, Quickz, Tropical Runtz and Thug Life, all bred by Exotic Genetix.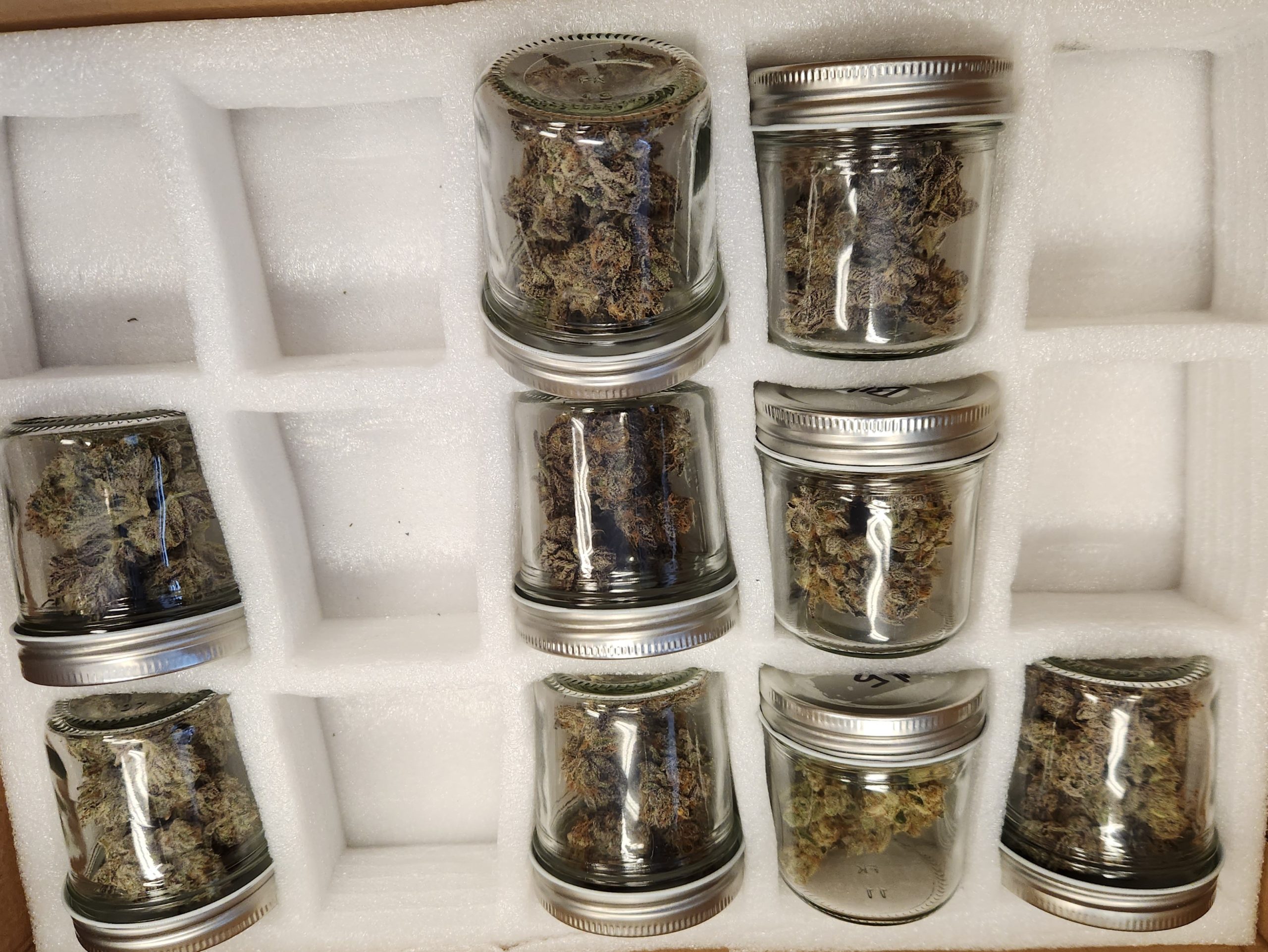 Before diving in, cannabis researcher, military veteran and certified Trichome Institute Interpener Steven Philpott gave guests an overview of how to look, smell, and taste with mindful intention to assess the buds qualitatively. Single-use chillums and rolling papers were provided by the hosts, along with bowls of coffee beans one could whiff to cleanse the nostrils and better detect the flowers' aromatic subtleties. I began with Blood Honey, a cross of Forbidden Fruit and Red Runtz that roared with powerful citrus and berry notes which varied in character across the three phenos presented.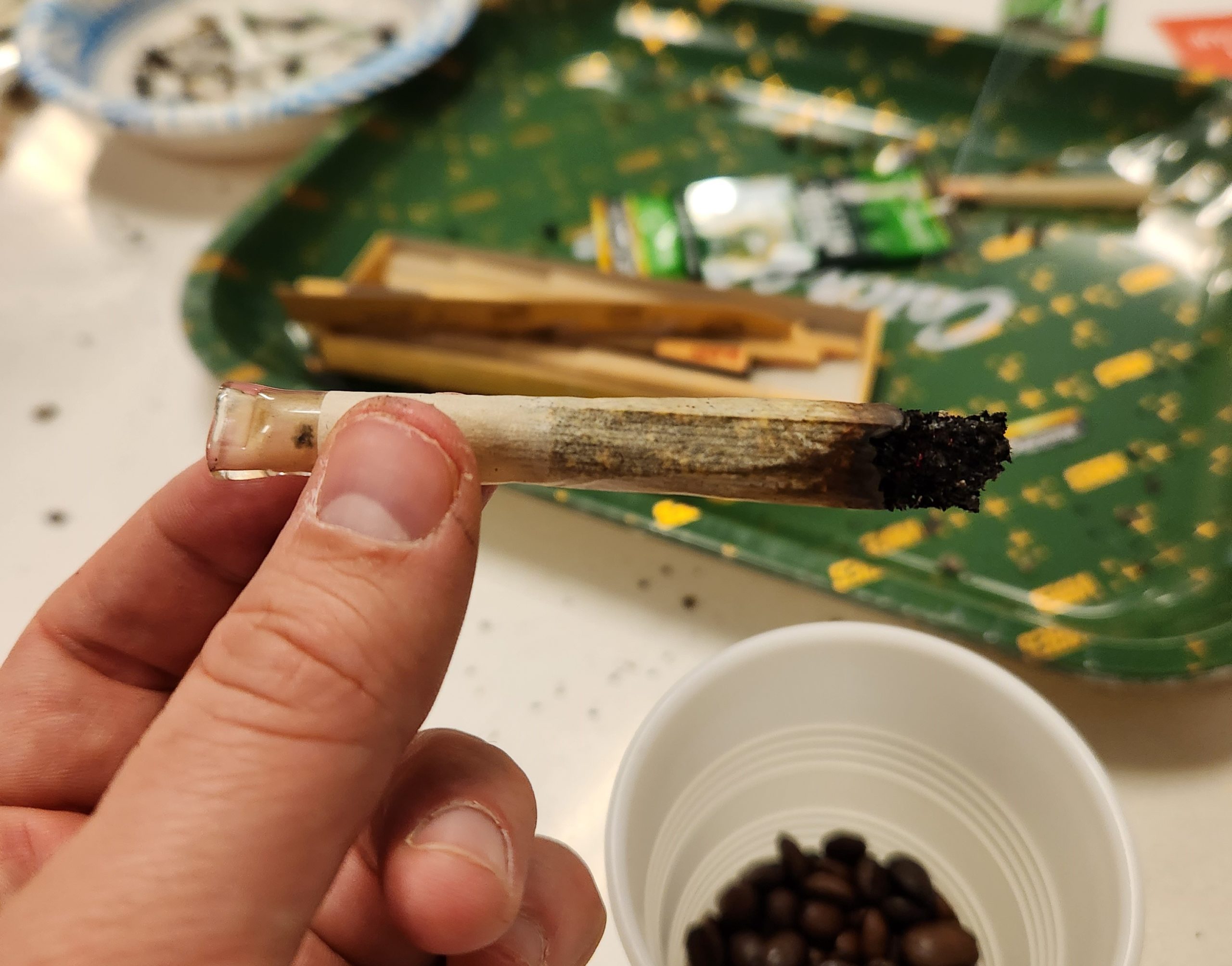 Blood Honey (Forbidden Fruit x Red Runtz)
BH3: Mix of purple and green pigmentation; strawberry honey and clementine zest nose. Forbidden Fruit dominant palate of tangerine and tart cherry with a boost of citrus candy.
BH4: Very purple; more buttery pastry and blood orange nose; milder taste. Relaxing but non-sedating effect.
BH5: All green; great balance of raspberry and orange blossom syrup-soaked pound cake. Flavor reveals licorice and astringent notes. Pleasantly familiar with a twist of intrigue. My favorite pheno of this trio.
Looks: 5/5 Smell: 4/5 Taste: 4/5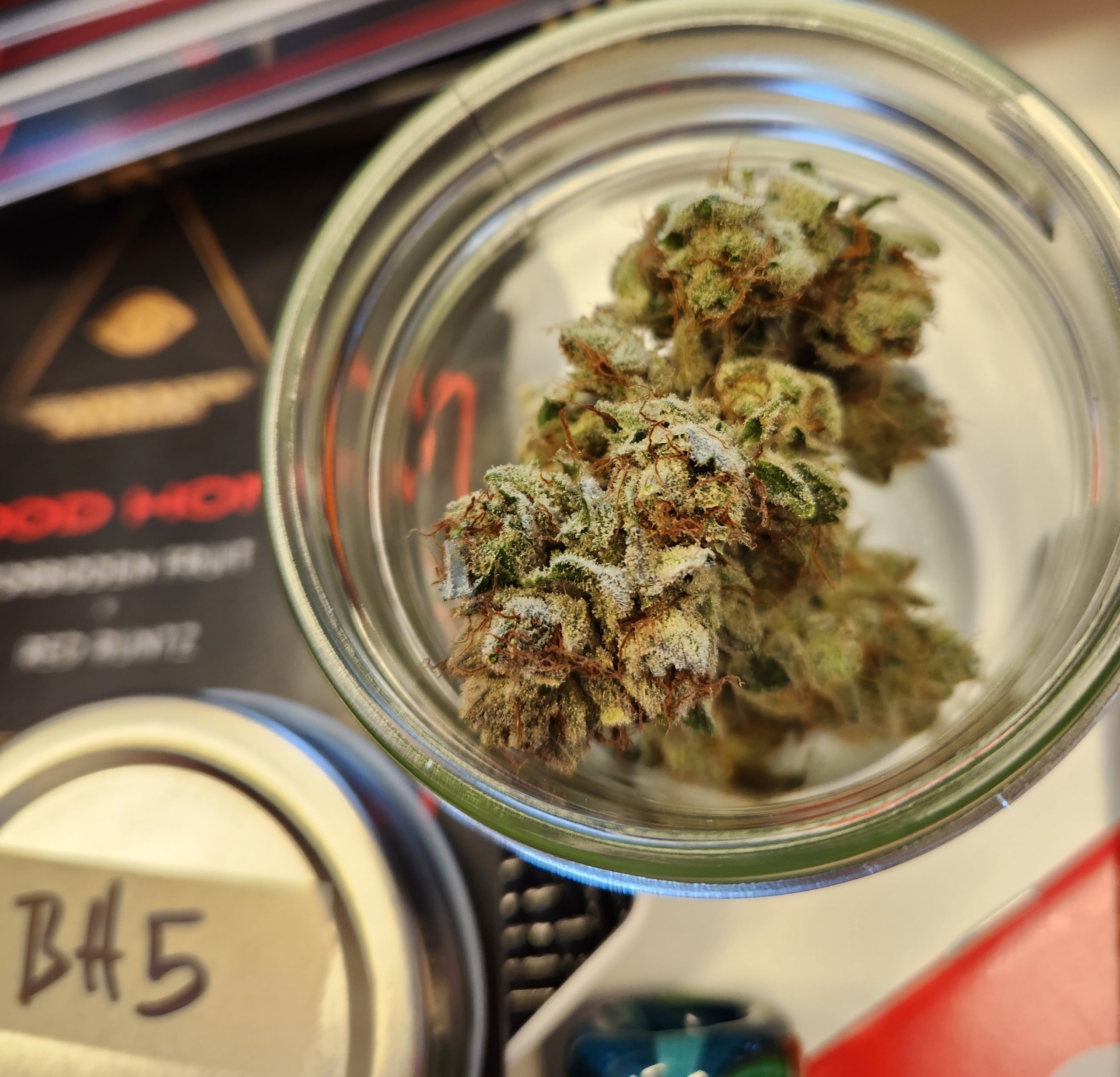 Vice City (Sunset Runtz x Scotty 2 Hotty)
VC1: Some broken bracts, suggesting seeding; somewhat generic Runtz-y/Gelato-ish smell; considerable loss of flavor. Most skippable of the bunch but still drops a steamy one on 99% of competing rec market flower.
VC2: Not particularly distinct from VC1.
Looks: 3.5/5 Smell: 3/5 Taste: 2.5/5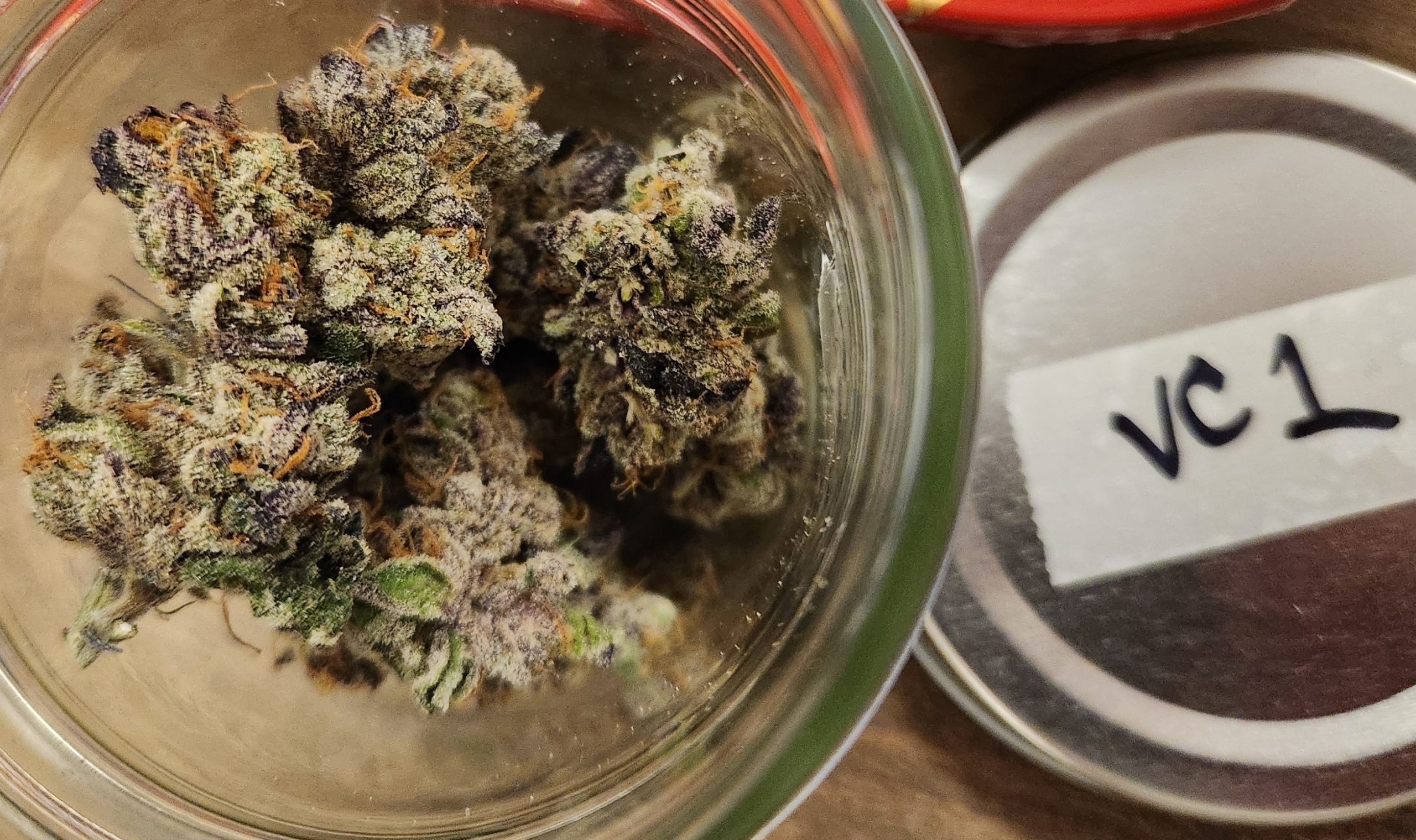 Quickz (Cereal Milk x Red Runtz)
Q1: Dark and fluffy, stellar bag appeal; buttery pie crust, almond infused biscotti and pine smell penetrates deep in the olfactory bulbs and fills the chest. Amazingly consistent taste throughout a joint.
Q2: Similar in looks but wildly different profile—straight raisin bread nose. Cinnamon raisin continues through to the palate with a hidden burst of apricot. Smoked a little harsh but when combined with Q1 created an exotic Jeni's ice cream flavor in a joint. With both phenos in mind, probably my favorite strain presented overall.
Looks: 5/5 Smell: 5/5 Taste: 4.5/5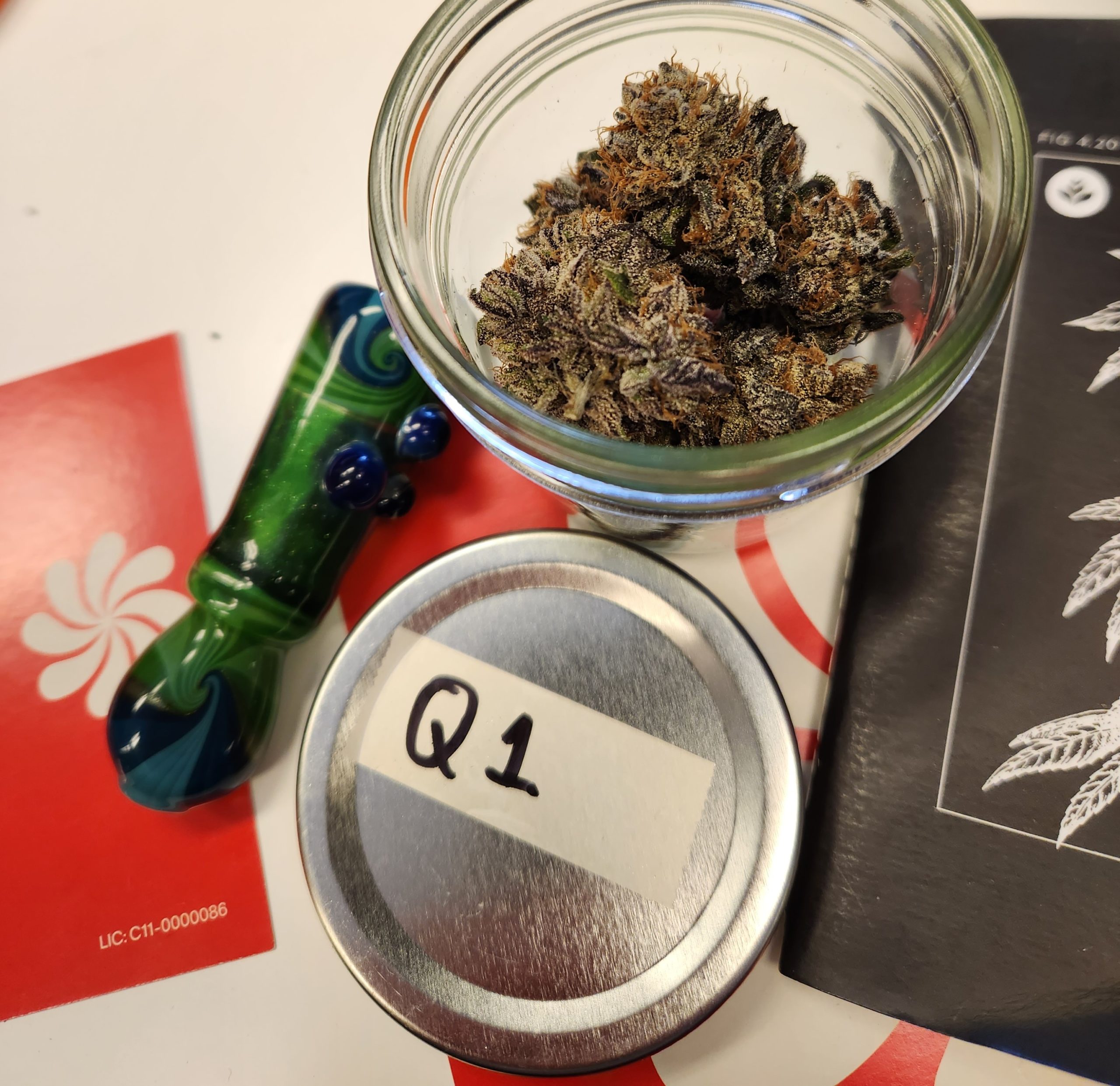 Tropical Runtz (Tropical Truffle x Runtz)
Relatively patchy with trichome coverage compared to others; big Tangie, Nerds candy, and menthol nose; similar flavor with some loss of intensity. Unmistakably Runtz-y, if you're into that kind of thing.
Looks: 3/5 Smell: 5/5 Taste: 3.5/5
Thug Life (Extreme OG x Triple OG)
Mixed pigmentation with dense trichome coverage and some amber heads, more purple than expected for the genetic. Light smell, clean and classic savory OG; crisp yet robust taste, big bite of gas biscuits. Nice break from the otherwise unanimously sweet profiles, hits the heart just right with a smiley high. Close runner up for favorite overall.
Looks: 4/5 Smell: 3/5 Taste: 4/5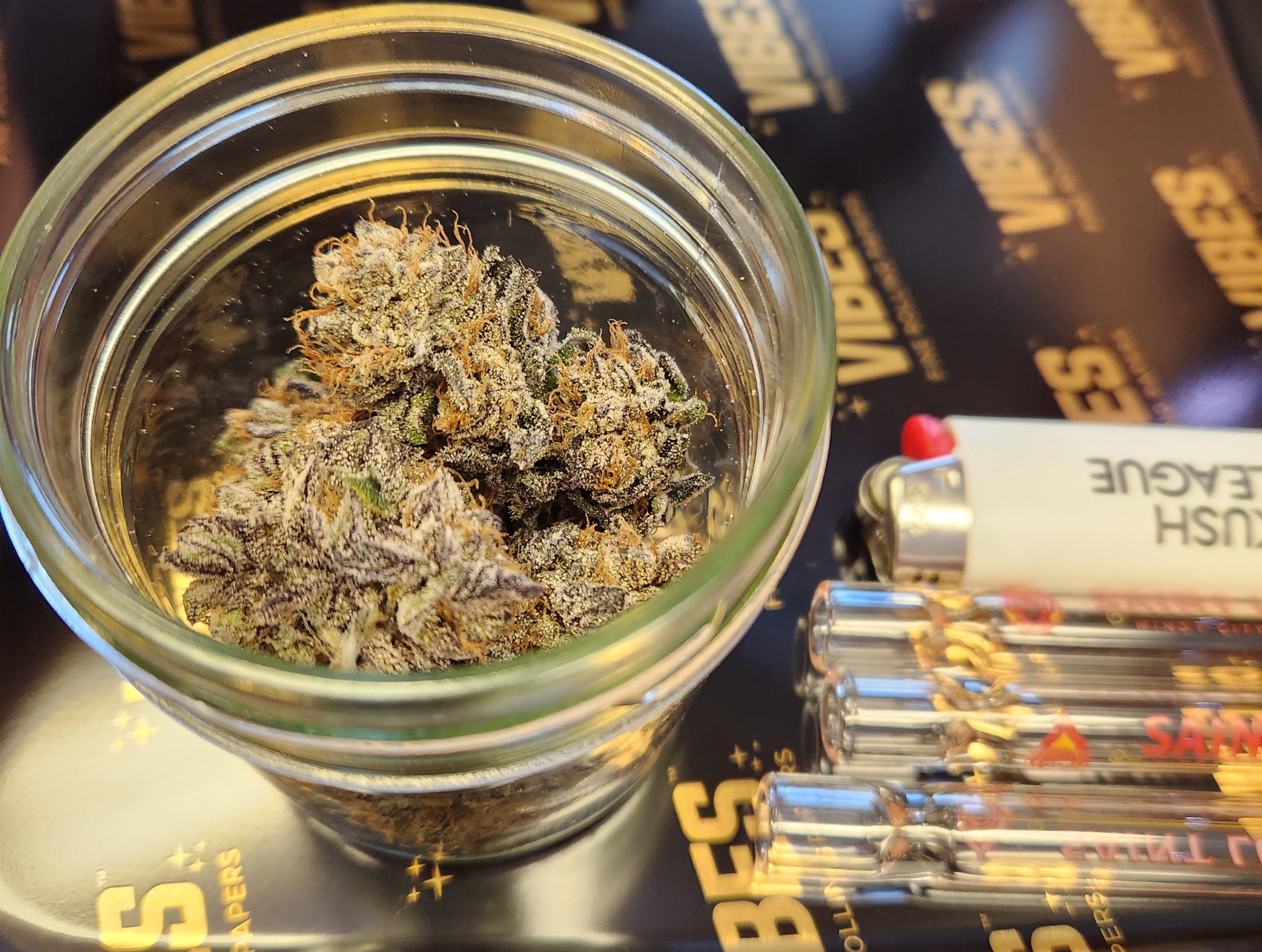 Wrapping Up
Once all had gotten a chance to enjoy the fruits of Strain Mason's labor, local canna-celeb Neeno LaFlair rounded up the remaining jar scraps and constructed a hefty joint that would not have been out of place in a Cypress Hill green room. As the TV remote-sized cone circled the group, the air was full of gratitude, humility, and optimism for the future of Illinois' regulated scene. No matter one's opinion on the current state of the market, the flower quality experienced that day is sure to raise the bar for both incoming and incumbent producers.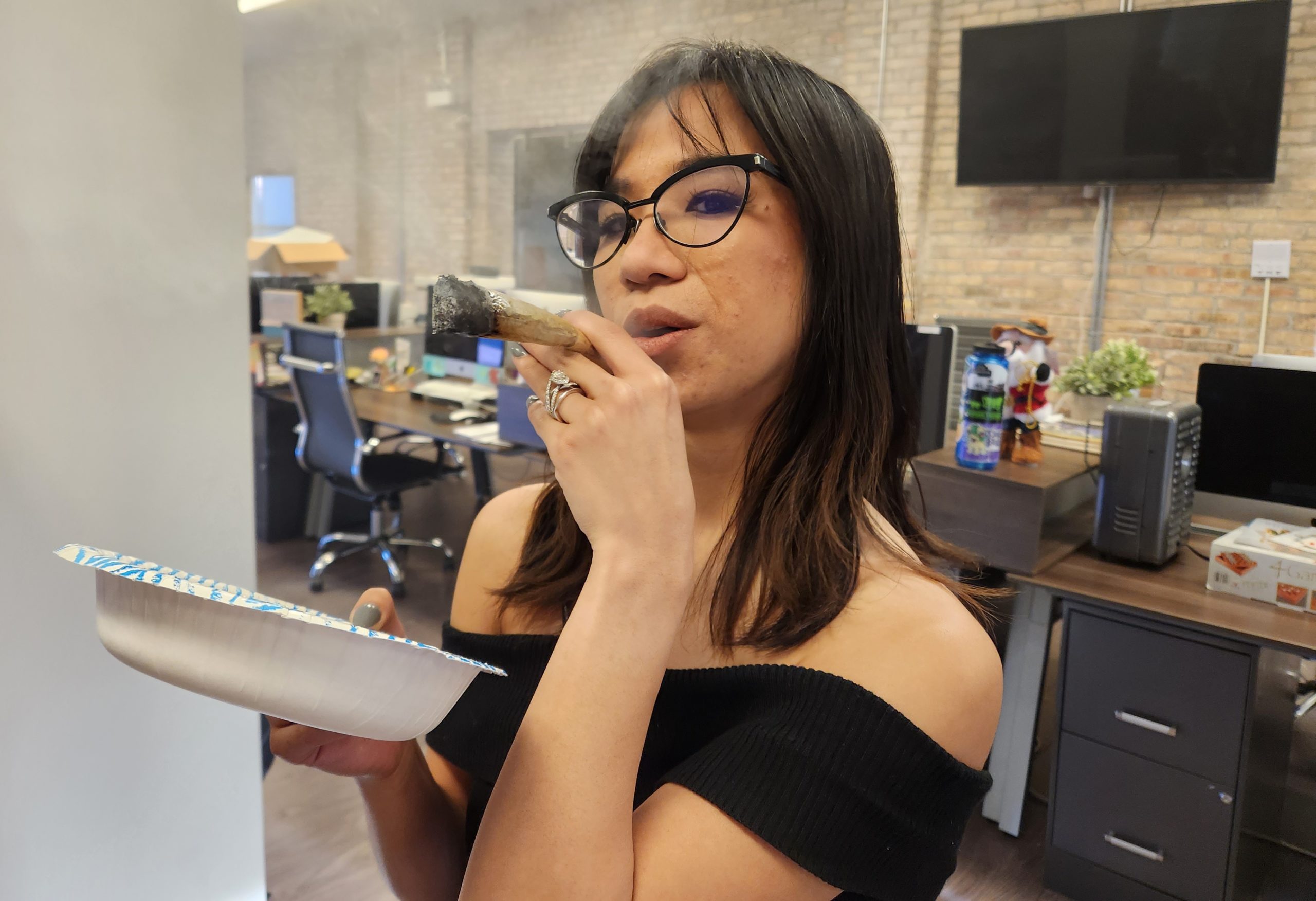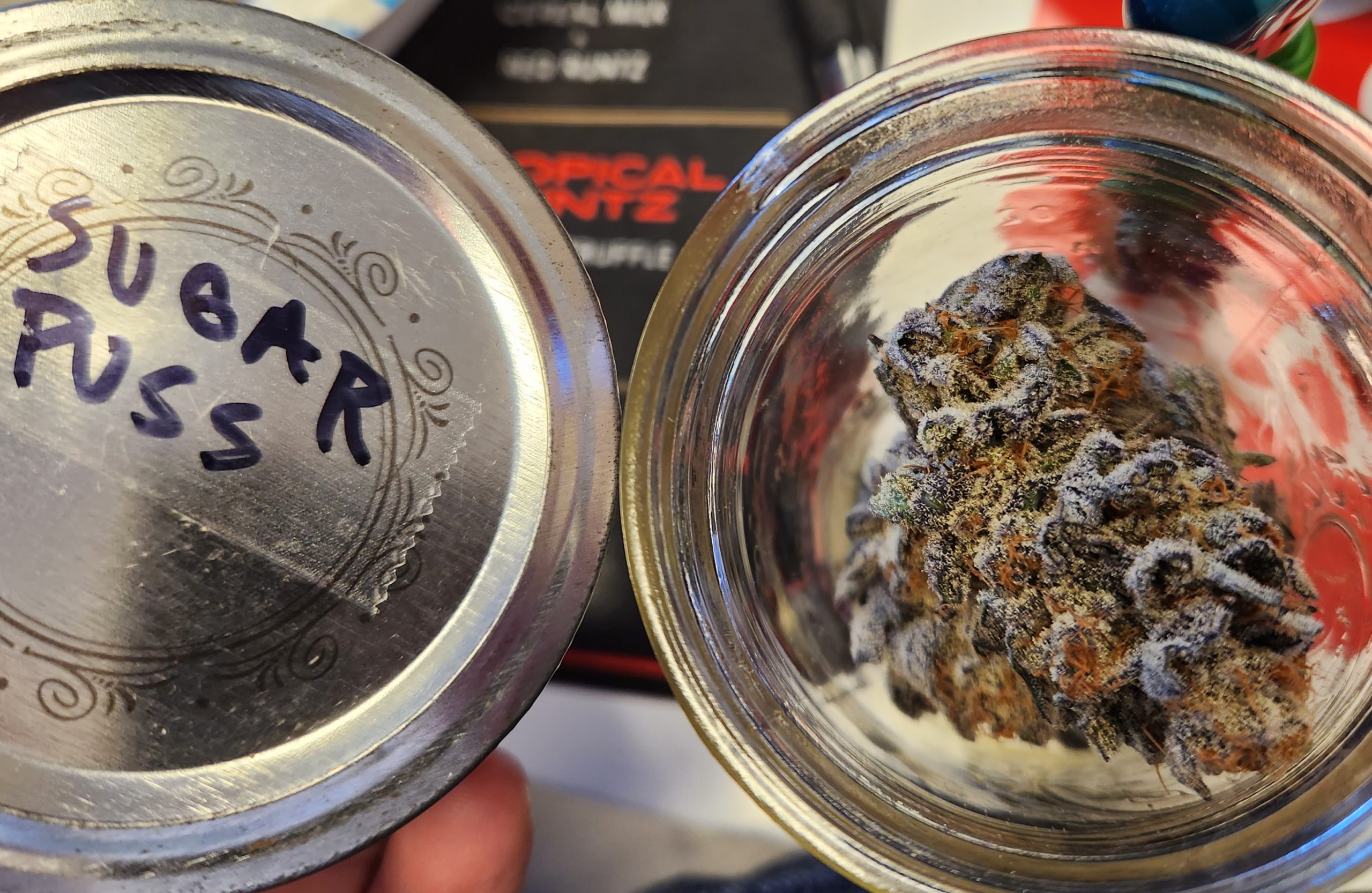 Advertisements