Hash Review: First Class Funk by The 3rd Room
Hash as Nature Intended
On a parcel of farmland in southern Michigan, a caregiver who goes by The 3rd Room tends his homestead, complete with house pets, alpacas, and a field of outdoor cannabis plants. Known in the Midwestern community and beyond for his unparalleled transparency and dogmatic approach to working with nature, he and operations partner Jugo Hash have been chasing unique, persistent flavors with high-octane genetics for several years now. Though most of their work reaches patients in the form of hash rosin, I was fortunate to receive some First Class Funk water hash directly from 3rd's headstash.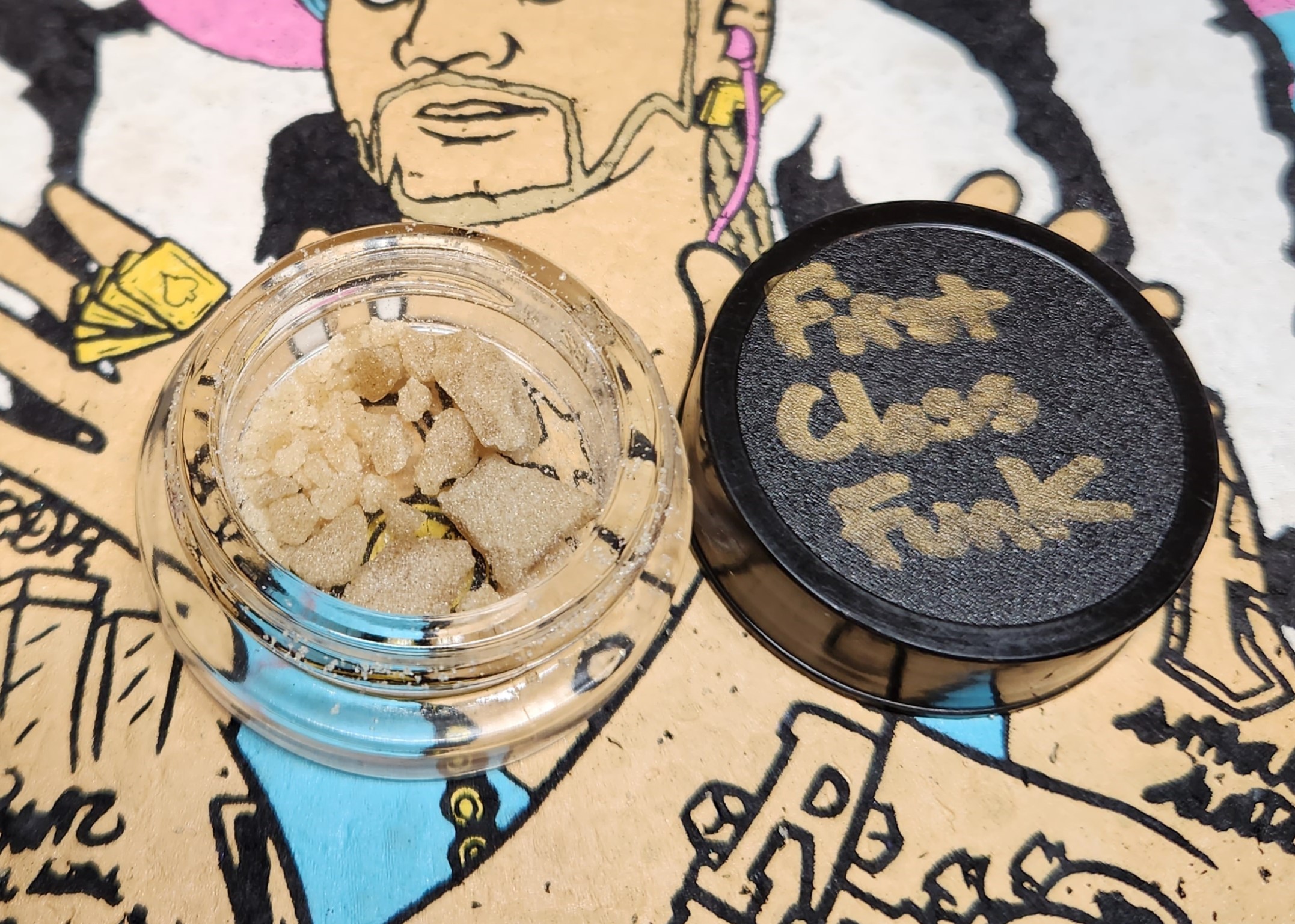 No Sticker Necessary
Labeled simply with the strain name in gold marker, the presentation didn't make me miss the ubiquitous side-wraps, or even a sticker on top, in the slightest. The resin should speak for itself, and in this hyperbranded age of wasteful packaging, any reduction of paper and plastic should be recognized as a positive. Inside the puck sat a collection of semi-greased pebbles of congealed trichomes, ready to be flagged or dabbed as they were. A light scent of chlorinated pool water with an earthy cookie undertone wafted from the First Class Funk, keeping its aromatic cards close to the vest. With very little finger pressure, the hash pressed easily into translucent flags between layers of parchment, releasing a bit more gas into the air like Aunt Martha getting ready for a second plate at Thanksgiving.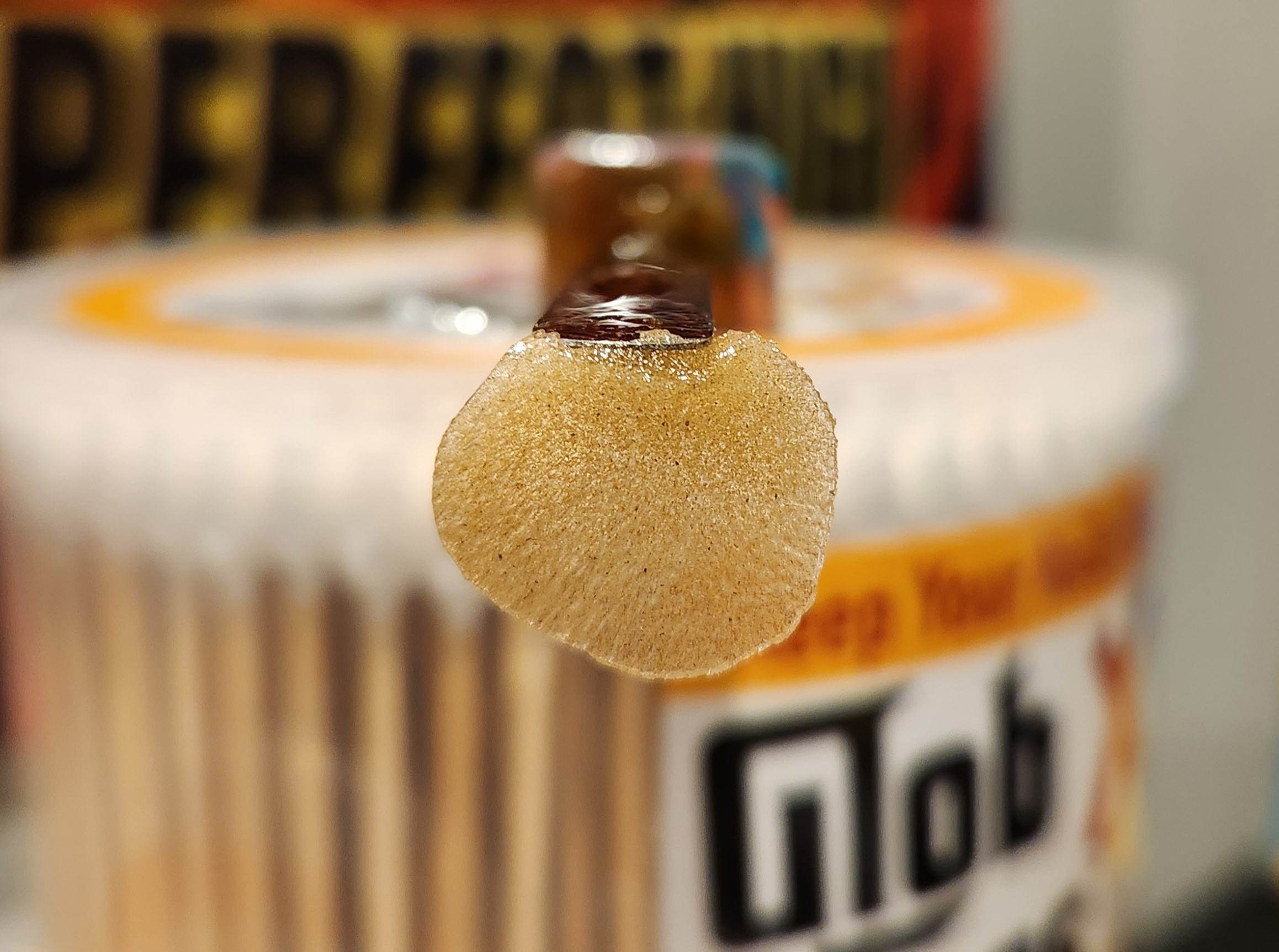 Ready for Takeoff
480F seemed to be the sweet spot for dabbing First Class Funk, give or take a few degrees. Genetically a cross of GMO and Jet Fuel Gelato, its lineage was clearly expressed in the terpene profile, which shifted rapidly in the banger. The first flavor note off the runway was a cool gas explosion, which created the sensation of hang gliding in a jet stream of plane exhaust. Upon a second inhale, sweet vanilla darted in and out of the mix, leaving rich umami bone stock and wild mushrooms to dominate the third and fourth rips. Dabs were very gentle on the lungs, providing a smooth and comfortable hit each time.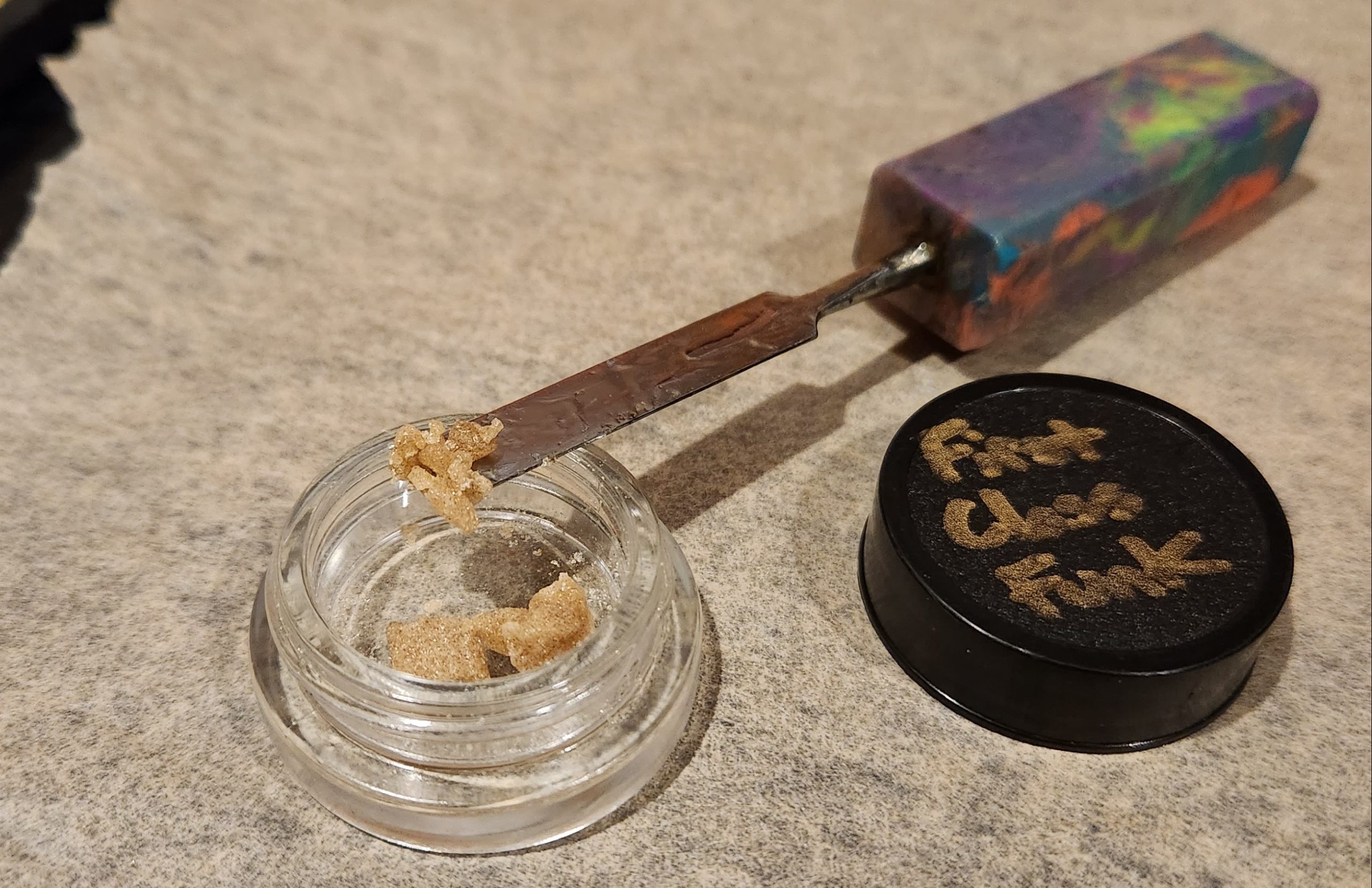 Chilling & Thrilling
The calming, unencumbered effects of this hash lingered for hours after just a single dab, reducing ocular strain and regulating both my mood and appetite. First Class Funk offered a lateral shift in energy—not up, not down, but a balance of activity and passivity with a dreamy tint. Though cleanup was a two-swab affair, the medicine that escaped the plant constituents left behind was well worth the extra banger attention. Overall, the passion that went into the growing process and the power of full-term sun were both apparent in the experience that The 3rd Room curated.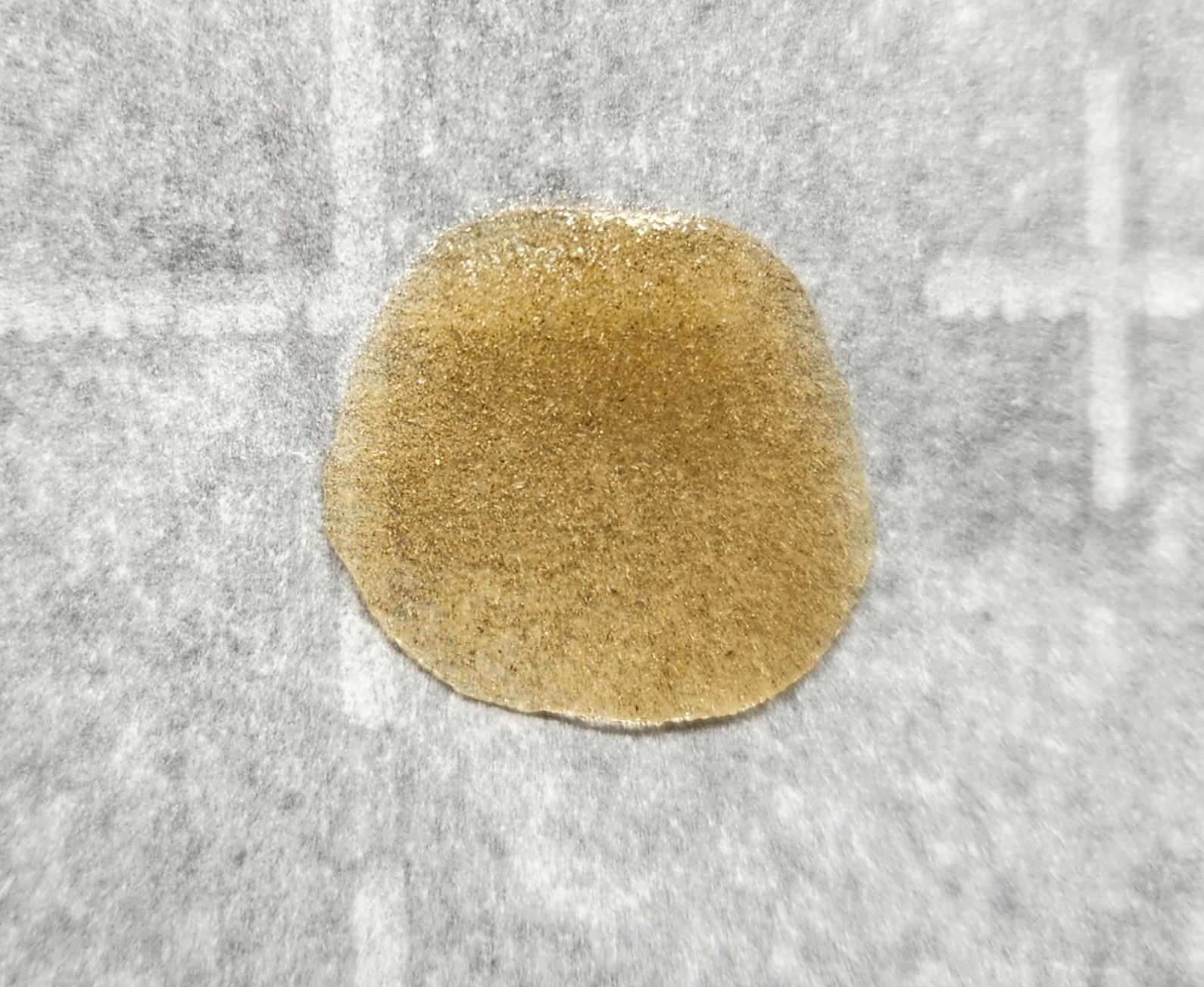 Advertisements