Feminine Forward Discussions about Plant Medicine are coming to the California State Fair
This Sunday at the California State Fair Cannabis Awards & Exhibit promises to be an enlightening and empowering event.
FOR IMMEDIATE RELEASE
———————————————————————————————
Sacramento, California – July 23, 2023: Cal Cannabis awards and exhibit will be hosting the inaugural WOMEN::WEED::WELLNESS, a traveling speaker series.
The event aims to celebrate and empower women in the cannabis industry, while promoting the benefits of cannabis for overall wellness through feminine forward content and discussions.
Women, Weed and Wellness  is co-produced by Club Kindness and Moms Do Weed. It will be emceed by Club Kindness', CEO Mskindness B. Ramirez.
Dr Pepper Hernandez, a renowned expert in cannabis medicine, will deliver a keynote speech. Dr Hernandez if the Cannabis Holistic Institute will introduce the day with a heartfelt and encompassing talk about the budding cannabis plant as a mother and how we can all benefit from her healing and compassion. Dr. Pepper's expertise and passion for the subject as a patient herself will inspire and educate attendees.
One highlight of the event will be a live podcast recording of Moms Do Weed, a popular podcast that focuses on the intersection of motherhood and cannabis use. The hosts Chiah Rodriques and Patty Lanier will engage in a lively discussion with Mskindness B. Ramirez about the challenges and triumphs of being a cannabis-consuming mom through the stages of raising kids and teens.
Followed by two panels curated to address many of the challenges women and parents face when they choose plant medicine and a cannabis lifestyle.
WWW at the State Fair will also honor three phenomenal women in Ca cannabis with recognition awards to a legacy woman of the year, a thought mother of the year and an educator of the year.
WOMEN::WEED::WELLNESS is committed to advancing the health and well-being of all women through education, empowerment and advocacy.
Join us from 1pm PST for opening ceremonies and stay until the recognition awards at 5:30 pm. It will serve as a platform to celebrate the achievements of women in the cannabis industry, while fostering a sense of community and promoting the benefits of cannabis for overall wellness.
—————————————————————————————————————
Club Kindness is a Cannabis Inclusive Education Platform built for modern consumers. We support individuals, brands & dispensaries with individualized learning modules,  easy-to-digest certification programs, and impact-driven events.
Our mission is to educate families, foster connections and sustain communities for social change.
Moms Do Weed is a podcast by two cannabis cultivators, mothers and weed enthusiasts, Patty Lanier and Chiah Rodriques. Together they have fun, compassionate, educated conversations from under the plant canopy (sometimes literally!) Their guests share the same love for the cannabis plant and other plant medicines alike. The podcast elevates women and normalizes cannabis use throughout all stages of parenting. Chiah & Patty spread quality plant education while smashing cultural stigmas. They see cannabis as a healing tool connecting women everywhere.
MEDIA CONTACT:
IG: @clubkindness.la
Woman, Weed and Wellness Full Flyer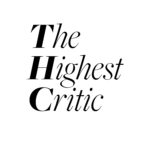 The Highest Critic Newswise features the latest cannabis industry news releases and press releases.
Advertisements