Seed707 uses Canopyright to register Pink Champagne (Spy Rock 1980) cultivar
FOR IMMEDIATE RELEASE – The Pink Champagne cultivar (well known from Spy Rock circa 1980) has been registered on Canopyright (@canopyright_) by Mary Polson – the Owner/CEO of Seed707. Its official name is SpyRock Pink Champagne.
Polson commented via Instagram on the historic moment preserving legacy genetics with Canopyright:
Super Excited with this program developed by @lelehnia.lele.dubois and the @humboldt.legacy.project and the rest of the Canopyright team. This is my first strain registered and I have many more to come. I consider myself a baby breeder and Love every minute of breeding cannabis and making seeds. The Future is Bright!!! Don't give up the Good Fight!! Protect your Genetics NOW!!!!!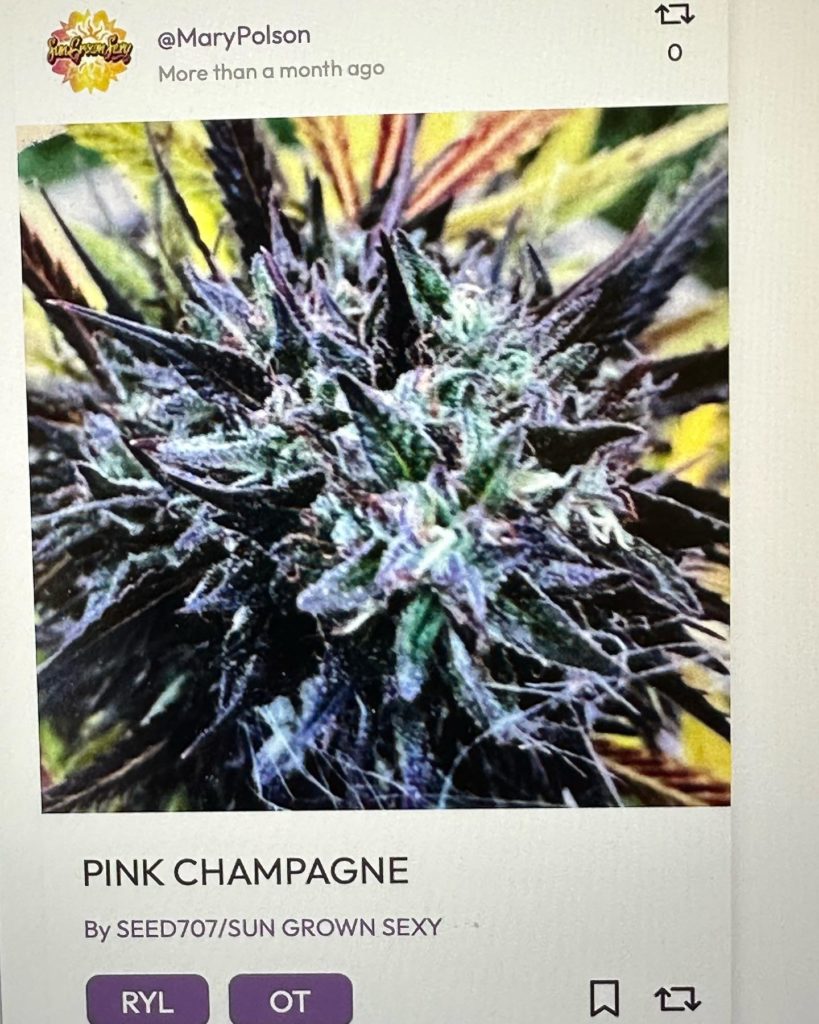 About Seed707
Founded by Mary Polson, Seed707 is a licensed craft cannabis farm in beautiful Mendocino County. For more information on Seed 707, check out @seed707_llc on Instagram.
About Canopyright
Founded by Jeffrey Hamilton, Kelsi Parker, and Lelehnia DuBois, Canopyright is the first decentralized herbarium designed from the ground up to help small farmers and breeders protect and license their cannabis genetics. For more information on Canopyright, check out The Highest Critic's Canopyright feature and visit the Canopyright website.
The Highest Critic Newswise features the latest cannabis industry news releases and press releases.
Advertisements