Cultivar Review: Roberts Creek Congolese x Super Silver Haze) Bx #3 by Higher Heights
Things you won't find in a dispensary: (Roberts Creek Congolese x Super Silver Haze) Bx #3 by Higher Heights Mendocino.
Thanks Nate for getting me this and its sister to try.
Lineage/Genetics: Roberts Creek Congolese x Super Silver Haze
Original Breeder: Higher Heights
Grower: Higher Heights
Terpene Profile: Unknown
(Roberts Creek Congolese x Super Silver Haze) Bx #3 Cannabis Cultivar (Strain) Review
Long leaves like super saiyan 4 goku level. I gave goku a haircut – "trimmed" by pulling them out with a firm but intentioned pull. Next time, I'm just smoking it all except the obvious ones.
Anyways I ate that trim and boy did it end up matching the taste of the smoke. Starts almost sour, goes bitter and astringent then pithy and ends with spikey spicey all around bright herbaceous notes.
Slow burner
Halfway through you start wondering what's going on and you hear your heartbeat.
Haze and Congolese landrace genetics
Like a fizzy pickled onion
Sharp and tangy like the 3rd round zinger in a rap battle.
At the end, the fizz takes over.
Time goes to .8x speed and all of a sudden every action seems very deliberate.
Say I were on a keyboard, all of a sudden i'm touch typing at wpms that I've never been able to attain in an online wpm test.
I can absolutely imagine this cultivar being a boon to hunter gatherers. I feel alert and adroit yet I don't mind sitting my ass down in a couch – or a bush or a ledge in wait of… something.
I can feel appetite suppressing qualities and there's a sense of euphoria and conquest that .
It's got some of the jitterbug but also a very calming feeling I'm going to call patience. It's not something I have normally and that's how I know it's endogenous.
One of the things that about these breeder cuts is that there aren't terp or cannabinoid results. The Phylos says the RCC has no relatives in the corporately known genetic universe. That's what it tastes like.
Well manicured, this would be a smooth smoke. I smoked everything I could and it was worth the extra harshness imo.
If you don't have anything planned, you better plan something otherwise the anxiety might get you.

(RCC x SSH) Bx #2 Cannabis Cultivar (Strain) Review
I also got some of the (RCCxSSH)Bx #2 to try. In comparison with the #3, the #2 was…
Carroty. More skunky. More of the sour onion. Just a different roll of the dice with different features of the haze and Congolese lineage at the forefront. I can see why they were chosen.
High was equally racey and attentive. Not .8x speed but some other unknowable number for which I can't solve cuz I'm litty.
Nate from Higher Heights Mendo said he crossed the RCC with SSH because he wanted to keep it "as sativa as possible." Well sir, you succeeded. Shout out to the Legends of Legacy Marketplace and The Soil King for hosting the event that put the opportunity to try this flower in my lap.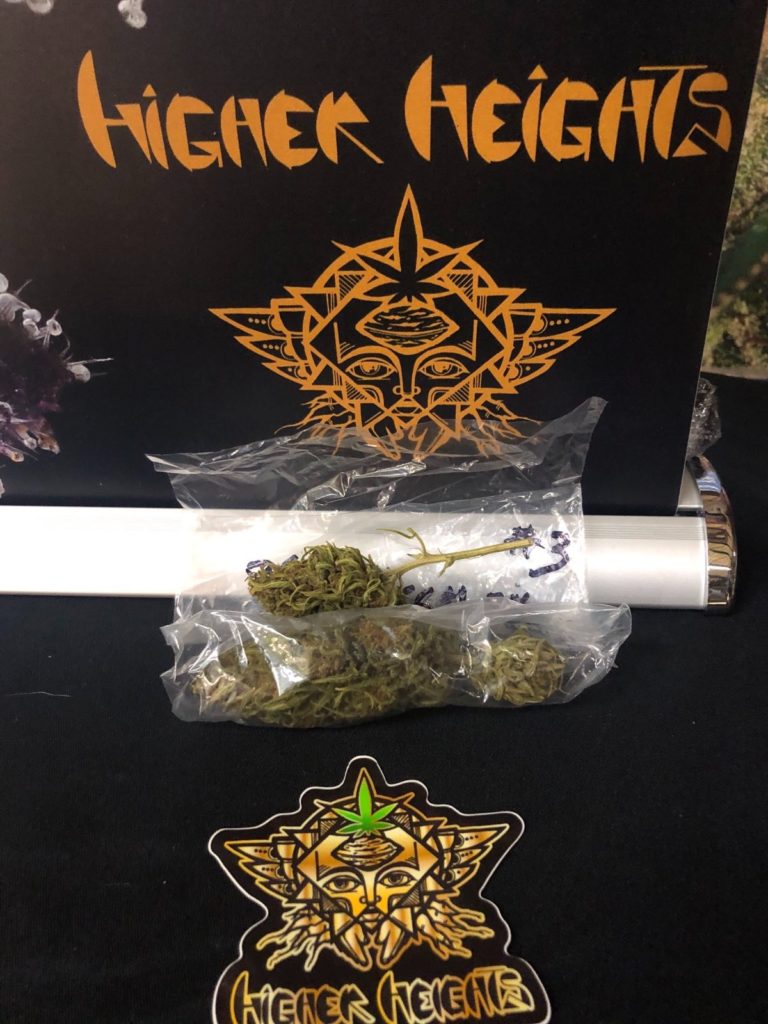 Advertisements