Cultivar Review: Los Celos from GETHIGHWITHUS
Los celos (sunset sherb x zuchi) from @gethighwithusnycc
Lineage/Genetics: Sunset Sherbert x Zuchi
Original Breeder: Unknown
Brand: GETHIGHWITHUS
Terpene Profile: Unknown
Los Celos Cannabis Cultivar (Strain) Review
Reefa Rating:
Smell:✅
Look:❎
Smoke:✅
Taste:✅
High:✅
Memorable: ❎
Big shoutout to @gethighwithusnycc for valuing my opinion
Smell- Tropical doughy sweetness, rubbery spice backend.
Look- medium sized dark green nugs with scattered bright greens and golden brown pistils.
Smoke- smooth inhale, punchy exhale
Taste- sweet tropical desert with a bitter spice aftertaste.
High- calm enjoyable high creeping in at the end.
Memorable- deff a good first time trying something from this brand but I don't feel like anything stood out to me.
#robbreefa #reefaradio #gethighwithus
#loscelos #strainreviews #nycannabis
#explore #explorerpage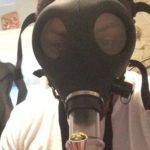 Cannabis Content 🍃🍃🍃
Best Strain Reviews🤣💯
Under 60 secs♻️
Watch before you buy‼️
One of NYC's Top Stoner💨
Nothing for sale🚫
Content intended for ages 21 and over
Check out more reviews and all the videos by @robbreefa on Instagram! (www.instagram.com/robbreefa)
Advertisements