Berner x Weedmaps' new 420 app Social Club faces privacy accusations
Berner and WeedMaps' new social media app – Social Club – is generating a lot of privacy controversy. Cannabis industry insiders on Instagram may have noticed a surge of posts that look like this: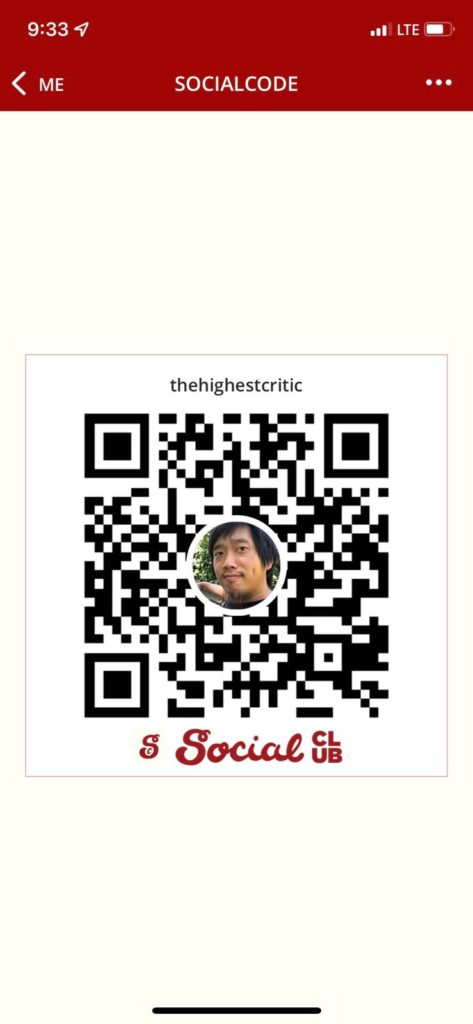 Imploring users to leave Instagram, the land of [email protected], catnip, w33d, mary jane, 420, 710, and countless other euphemisms for what we actually want to talk about for a promised land without the cannabis censorship that Meta (Facebook and Instagram) have become infamous for. Social Club is a new new social media app announced at MJBizCon that promises no cannabis censorship. Its first launch sans WeedMaps in 2019 failed due to being booted from the app store.
Despite the clear pent up excitement around the launch of Social Club, there's also an undercurrent of posts lamenting the migration of cannabis industry social media accounts from Instagram to Social Club on the grounds that it could be something much more nefarious – like a honeypot!
Let's hop right into the core of the "privacy controversy."
What does WeedMap's 2019 DOJ Subpoena mean for Social Club's user data?
WeedMaps snuck in an interesting investor disclosure at the end of their Weed Maps Holdings SEC overview filing to go public well over a year ago. On Page 44, it read:
"In October 2019, we received a grand jury subpoena from the U.S. Department of Justice, U.S. Attorney's Office for the Eastern District of California (the "DOJ"), requiring production of a broad range of documents related to our business, personnel and operations, including documentation related to our dealings with companies in the California cannabis industry. We are fully cooperating with the DOJ's inquiry."
The rest of the disclosure goes on to read:
"Based on our discussions with the DOJ since we received the subpoena, we believe the primary focus of their investigation is on our relationships in 2019 with cannabis retailers in California who may not have been properly licensed under state law at the time they were advertising on the WM platform. In August 2019, prior to receiving the subpoena, and following discussions with the California Bureau of Cannabis Control, we announced that we would remove from the platform any remaining California retailers who failed to provide us with information demonstrating a valid cannabis license. That was accomplished by the end of 2019. We currently require that all retailers on the platform provide license information.

As of November 10, 2020, the DOJ investigation has not been resolved. In our dialogue with the DOJ, we have had productive discussion about a potential resolution, but no agreement has been reached. Following an initial production of documents in November 2019, further productions responsive to the subpoena have been postponed pending discussion about resolving the matter."
The Highest Critic spoke with John Arsenault of Front Range Legal Services, an attorney specializing in intellectual property and internet law, who is very familiar with government subpoenas. He emphasized that the DOJ's investigation into WeedMaps has no bearing on the Social Club app because the subpoena [viewable here] can only target records from before 2019 that have to do with the specific scope as disclosed by WeedMaps and confirmed in the subpoena text. He emphasized:
"The subpoena would be limited to times and dates so it wouldn't be able to list anything in the future or records that weren't there at the time."
Could the DOJ subpoena WeedMaps for all of Social Club's records tomorrow? That's another question with another set of answers that Social Club has arguably tried to answer with a well thought out Privacy Policy, Terms of Use, and End User Licensing Agreement (EULA).
Short answer: Social Club is doing their darndest to make sure they stay in the app store this time and on the up and up with law enforcement. The docs reads much like Instagram's, with an explicit warning in the Monitoring and Enforcement section that gives the app the right to:
"Take appropriate legal action, including without limitation, referral to law enforcement, for any illegal or unauthorized use of the App."
If this shocks you, it really shouldn't. Every app you can download in the app store has this kind of language and it doesn't intrinsically make Social Club better or worse than Instagram or any other centralized app.
Really though. If this shocks you, there's lots of reading to be done on decentralization and free and open source software. 
Is Social Club worse for user privacy than Instagram?
Instagram is run by Meta – which also answers law enforcement requests for user data and has undoubtedly done so for cannabis related cases in the past. In fact, they have a government data requests transparency report that is updated with a plethora of information. Any company that respects its users will provide as much information as allowed by the government about government data requests. Here's the government data requests transparency report from Signal as an example.
This is the industry standard and it is as of yet unclear if Social Club will commit to doing the same.
If the government comes knocking, the app will acquiesce what it has. Said another way, Social Club is no worse or better for cannabis user privacy than any other app on the app store. 
Can you trust Social Club?
Like everything else in this industry… That's completely up to you. Read the privacy policy and decide for yourself.
The fact of that matter is this: the cannabis industry is built on trust. Whether legacy, licensed or somewhere in between, cannabis users and especially cannabis company employees should be practicing the utmost operational security (opsec) because of the ongoing federal situation. The cannabis industry's eyes are on Social Club to see if it holds up its promise about cannabis censorship. 
On the other end of the controversy, it could be said that anyone hoping that Berner and WeedMaps will break the law for them has another think coming.
My unasked for tip: Until federal rescheduling and legalization reaches its next significant milestones, I personally only recommend Social Club:) to 100% above board participants of the cannabis industry. 
If you're 99% – don't risk it.
Editor's Note: Social Club has not yet responded to requests for comments.
Founder of The Highest Critic
Unpaid /r/trees mod
Certified Ganjier
Kine bud enthusiast
Advertisements