Governor Newsom Vetoes Bill Targeting the Cultural Identity of California Cannabis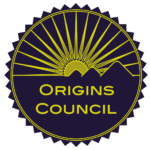 AB 1207 would have prohibited imagery of humans, fruits, or vegetables from use in cannabis labeling, packaging, marketing, or advertising
[FOR IMMEDIATE RELEASE] (UKIAH, CA) October 8, 2023 — Origins Council, a nonprofit advocacy organization representing over 800 small cannabis businesses in California's legacy cannabis farming regions, applauded Governor Newsom today for his veto of AB 1207, legislation which would have abruptly imposed a blanket prohibition on imagery of humans, fruits, and vegetables in all cannabis labeling, marketing, advertising, and packaging. Instead, the Governor signed SB 540, which mandates a five-year review of cannabis labeling standards and strengthens laws based on scientific research, primarily focusing on minor-associated risks.
"We would like to thank our members, as well as our colleagues at the California Cannabis Industry Association, Supernova Women, California NORML, Equity Trade Network, California Cannabis Manufacturing Association and all of those who advocated to preserve our ability to use our business platforms to educate about the culture of California cannabis through imagery," said Ross Gordon, who serves as Policy Chair to Origins Council.
Impacting thousands of small-scale licensed California cannabis farmers, many of whom grow organic cannabis outdoors alongside traditional food crops like fruits and vegetables, AB 1207's overly broad provisions would have prohibited natural imagery of farmers and agricultural production, images which would not be considered "attractive to children" in any other context.
"If signed into law, AB-1207 would have effectively erased the faces and stories of the people behind California Cannabis, financially ruining innumerable small businesses in the process. We thank the Governor for protecting our small businesses and taking a considered approach on this issue through signing SB 540," said Genine Coleman, Executive Director of Origins Council.
About Origins Council
Origins Council was founded in 2019 as a California 501(c)(4) nonprofit education, research and policy advocacy organization, dedicated to sustainable rural economic development within cannabis producing regions. Origins Council currently represents nearly 800 members through its partnership with Trinity County Agriculture Alliance, Humboldt County Growers Alliance, Mendocino Cannabis Alliance, Nevada County Cannabis Alliance and Big Sur Farmers Association. Learn more at originscouncil.org.
Media Contact
Genine Coleman • 707.357.4599 • [email protected]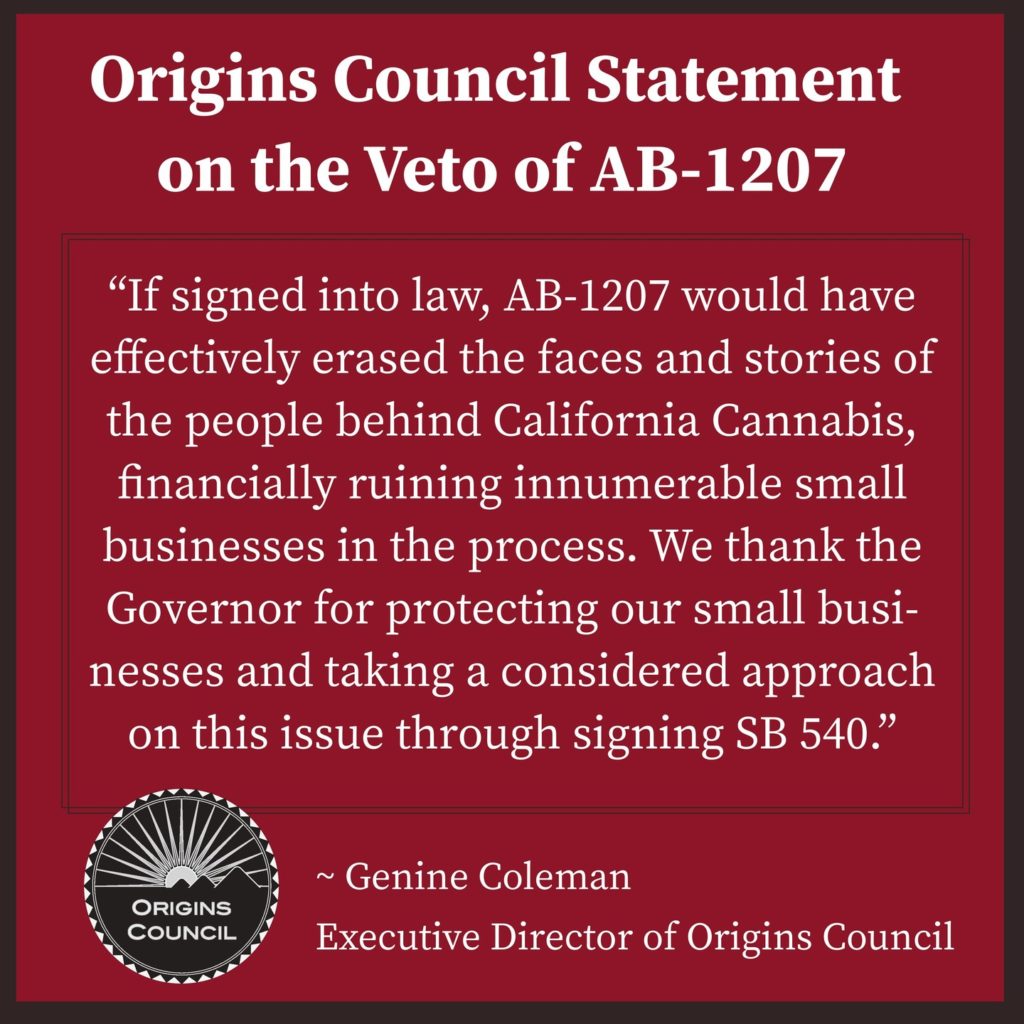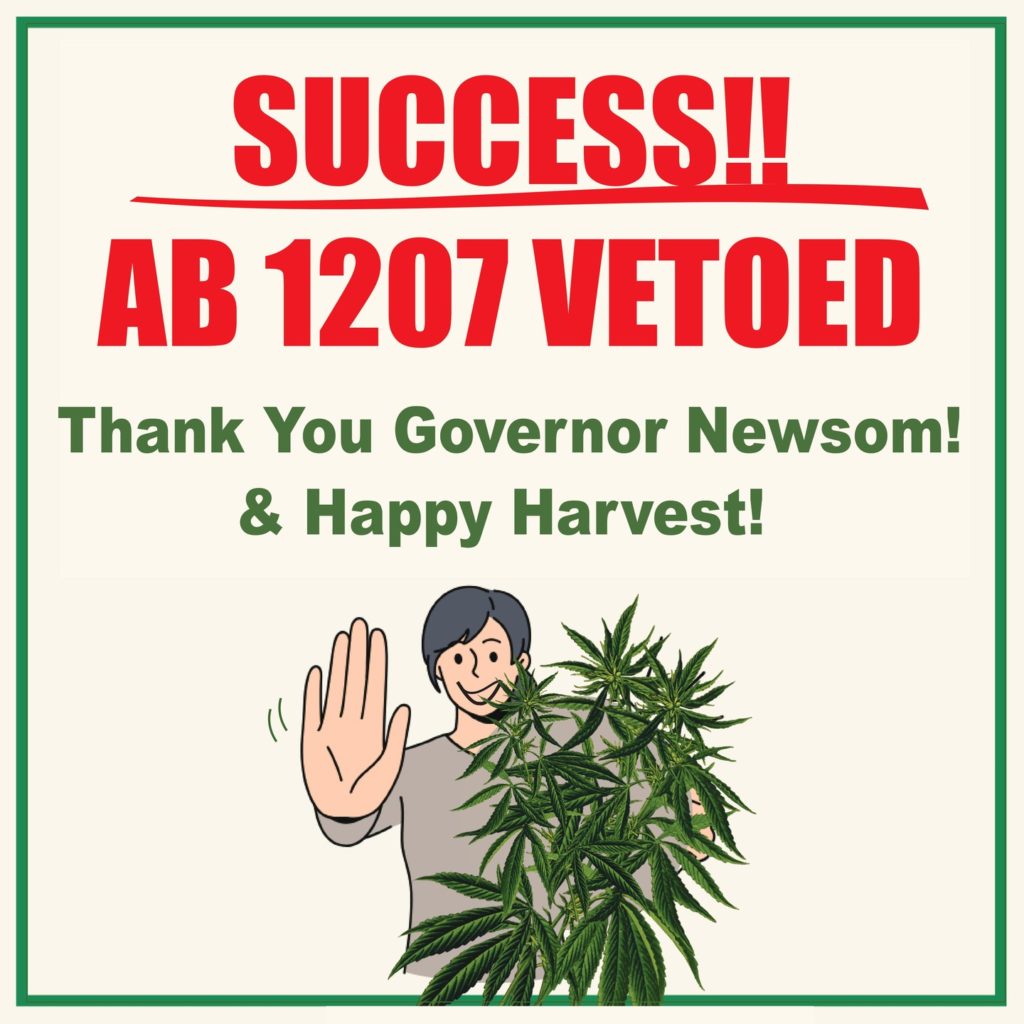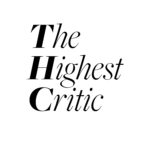 The Highest Critic Newswise features the latest cannabis industry news releases and press releases.
Advertisements