MCA Urges Gov Newsom to Veto AB-1207
---
[For Immediate Release] CANNABIS COMMUNITY CALL TO ACTION
AB-1207 passed the legislature on Thursday 

, and is before the Governor to sign or VETO.
WE NEED ALL CANNABIS BUSINESSES & CONSUMERS IN THE STATE OF CALIFORNIA TO SUBMIT A LETTER TODAY, URGING THE GOVERNOR TO 
 VET0 AB-1207
AB-1207 Would BAN the USE of ALL IMAGES of HUMAN, FRUITS & VEGETABLES from ALL LABELING, PACKAGING, MARKETING & ADVERTISING for ALL CANNABIS PRODUCTS

Featured in our veto campaign is the #BraveHearted 
Monique Ramirez
 and her family's licensed heritage homestead cannabis farm Sunbright Gardens where Mo and her partner Gus grow 
1/16
 of an acre of #CraftCannabis. Mo is a #LocallyVerified #CannabisSocialEquity entrepreneur. Mo's family, and our entire legacy farming community would be devastated by this law!
Mo & Gus's homegrown brand, their logo and all of their beautiful marketing collateral, that they visioned and developed over the past decade would be illegal. Pictures of their family, fruits and vegetables growing in their garden would be prohibited in law from being posted on their farm's Instagram, Facebook, Twitter, Linked-IN or use in Print Ads, Brochures, Flyers – EVERY SINGLE BRANDING AND MARKETING TOOL WE HAVE as farmers would be deeply compromised, leaving the #CaliforniaCraftCannabis sector in ruins.

TAKE 2 MINUTES to Sign & Submit our Template Veto Letter via our email campaign
https://modernaction.io/email_petition/veto-ab-1207
or write your own letter and email it to: [email protected]
CLICK HERE to Read the OC Regional Council's AB-1207 Request to Veto Letter to Governor Newsom 
CLICK HERE for imagery to use on Instagram/FB
PLEASE SHARE THIS MESSAGE WIDELY – WE NEED 200 LETTERS IN BY MIDNIGHT ON MONDAY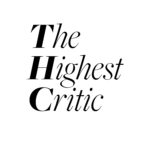 The Highest Critic Newswise features the latest cannabis industry news releases and press releases.
Advertisements