Cultivar Review: Cherry 18 (Cherry Pie OG) by KF Craft Organics
#cherrypieog aka Cherry 18 ( Cherry pie x Private Reserve OG) by @kf_craftorganics
Lineage/Genetics – Cherry pie (Grand Daddy Purp x Durb Poison F1)
Bred by: DNA Genetics  @dna_genetics_official
Grower: KF Craft Organics
Dispensary: New Age Canna Club @thenewagecannaclub
Cherry Pie OG Cannabis Cultivar (Strain) Review
.
.
@kf_craftorganics are a NY family based brand cultivating classic cultivars such as the memorable, Cherry Pie OG . CPOG is the offspring of the legendary Grand Daddy Purp x another legendary flower the Durban Poison.
The scent is a fruit, diesel fuel, myrcene zest.
The palate is berry, earthy, fuel, taste like Z in the beginning no lie. GDP is one of the components that makes the grape 🍇 ape 🦍fathers to the Z .The grand daddy and durb poison is felt on the taste and effects & the GDP is seen on the appeal. The nugs were dense but well trimmed. The colors of the nugs matches the beauty of the structure of this flower. The Carrot color pistils, broccoli color & green cabbage color buds, trichomes shining bring like a camera light phone. The effects were a medium level cerebral high. The intense headiness last for about 40 mins and then it fades in and out for a total of 2 hrs. The smoking experience was the best highlight of this 💎.
The ashes burned 70/30 more salt than pepper. The inhale was smooth and exhale 😮‍💨 chest locker. This high and flower take you back to the essence of exotics. Overall cherry 🍒 Pie 🥧 OG, 👌🏽 ✅ on the appeal, taste, nose and effects. It was so good that I even ended up with a seed.
Shoutout to @kf_craftorganics for this Cherry Pie OG, catch them at @thenewagecannaclub Dec 30— Cherry Pie OG – 4.7/5
.
.
.
.
.
.
.
.
#weedreview #notforsale #cannabiscommunity #cannabisculture #highsociety #stonerlifestyle #stonersociety
#weedsmokers #smokingweed #cannabislove #cannabisconnoisseurscoalition #cannabislifestyle #cannabisconnoisseurconnection #420culture #cannabisgrow #cannabiscures #cannabisconnoisseurconference #cannabisconnoisseurgenetics #weedgram #cannabisconnoisseur👌 #cannabisindustry #weedsociety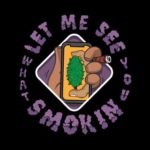 Advertisements