Cultivar Review: Gush Mints by Moon Valley Cannabis
Indoor living soil in Sonoma county by Moon Valley Cannabis. There aren't many licensed grows running indoor living soil – Moon Valley is stacking awards with their great tasting and hard hitting approachto growing. Repping Sonoma County hard.
Lineage/Genetics 🧬: Kush Mints x (F1 Durb x Gushers)
Original Breeder: Purple City Genetics
Grower: Moon Valley Cannabis
Terpene Profile: Limonene Dominant
Moon Valley Cannabis Gush Mints Cannabis Cultivar (Strain) Review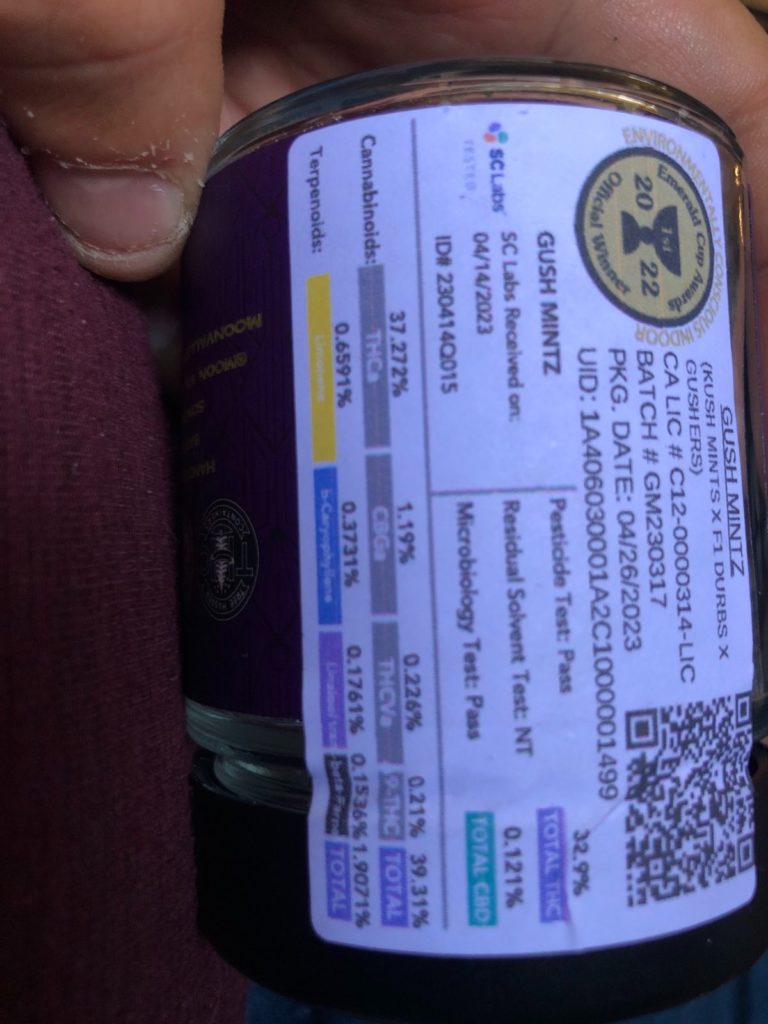 Smells like sour seaweed with a short but sharp almost minty cleaner must smell That goes right up and behind the nose clearing a thin path along the way.
The egg was a single spearpoint perfectly sitting diagonal in the glass jar. It was glorious.
Looks dense, squishes nicely. No need to panic. Light neon hay yellow pistils and light green shades everywhere except on the inside of the calyxes which provide a blush of raspberry popsicle polka dotting to the milled up flower.
It tastes lemony, lightly zesty, and very smooth burning very well.
The kinda high that warms the body, sharpens the mind, and steels the reserves. Much better than the other kind that steals the reserves – watch out for those highs.
There's a great sense of focus that I've been missing from other gush mintz.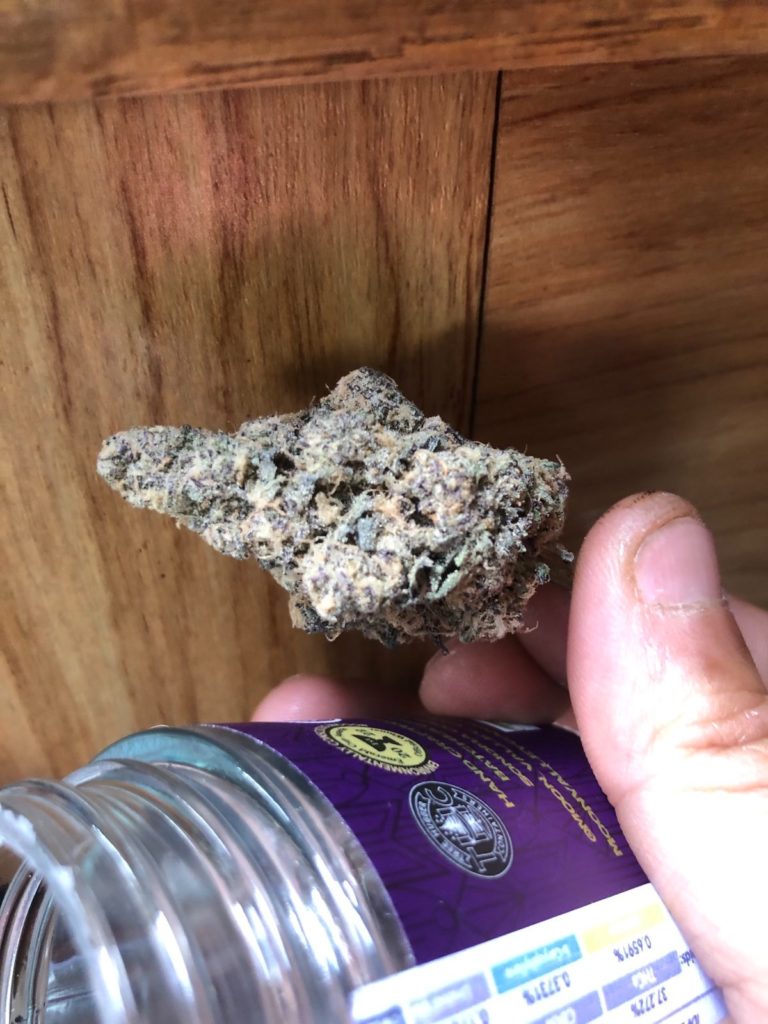 Advertisements