Strain Review: Girl Scout Cookies (Florida OG x F1 Durb)
The real Girl Scout Cookies (GSC) 🍪🌲🔥🍪 ! The mother for the whole new breeding game, I never get bored of that strain.
Girl Scout Cookies Strain Review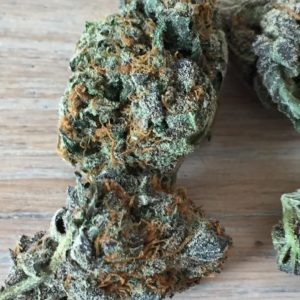 Florida OG X F1 Durb is such a genius combination, shout out to the first pal (whoever you are) that first bred it around 2010. This batch was grown in Canada from clone, I guess it's the forum cut but not sure as the grower wasn't able to tell me. Anyway, it has that classic chocolate-minty baked goods terps « thin mints » as others say :p We have still to see what will be the next Cookies, as this strain is still dominating the breeding game & it's for a good reason imo 😜😍
#cookiesorbetter #420 #wedontsmokethesame #cannabis #budporn #indica #ogkush #topshelf #girlscoutcookies #thinmintgsc #hightimes #cannabisculture
French cannabis lover, that became hooked when first growing OG & Haze in high school.
Advertisements