Yoda OG 🌲🌷🍋! Mysterious genetics behind this north american clone only strain.
Yoda OG Strain Review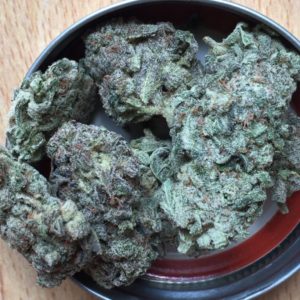 Doesn't smell or taste like a real cali OGK cut, it's more like a cross of pre98 Bubba with some Afghani or some old school indica. Taste is piney, hashy, spicy, floral with very subtle notes of lemon at the end. The high is that centered & peaceful stone, makes you as wise as Yoda 😉 Bag appeal is interesting on this one, some buds have pink/purple hues, others are pale green almost whiteish, good frost level also. I love that look ❤️
#kush #ogkush #bubbakush #indica #420 #weed #weedporn #weshouldsmoke #fleurduseigneur #hightimes #stoner #cannabisculture #cannabiscommunity
French cannabis lover, that became hooked when first growing OG & Haze in high school.
Advertisements