Vape Review: Strawberry Champagne Plug by PLUGplay
Today we review the Strawberry Champagne by PLUG PLAY, a renowned cannabis vaping brand, brought to the city by the teams at @plugplaydc and @supremepuffs_
Lineage/Genetics: (Clockwork Orange x Girl Scout Cookies) x ECSD x Strawberry Creme
Original Breeder: Riot Seeds
Brand: PLUGplay
Strawberry Champagne PLUGplay Review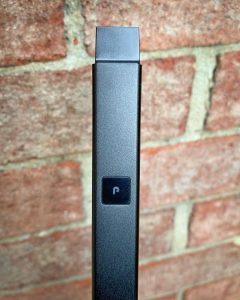 I highly recommend you don't miss this rare drop or the excellent service these vendors provide.
PLUG PLAY's Plugs come in two distinct lines, DNA, supposedly 'true to the strain', and EXOTICS, crafted with flavor in mind. I opted for the STRAWBERRY CHAMPAGNE flavor via the Exotics line, which true to its name offered a crisp, strawberry candy flavor with each drag. Plug Play's are certainly potent as well, requiring only 1-2 puffs to feel the medicine flow with a notable burst of euphoria with each pull.
I really enjoyed the novelty of the battery, which delivered consistent and powerful drags. Similar to other brand specific mods, I find this setup preferable to your average 510 hardware due to increased vapor production and reliability.
Swipe through ➡️➡️➡️ for the Canniverify process and full lab results. I will most certainly be back for more flavors.
Flavor: 10/10
Potency: 8.5-9/10
@plugplayallday_ @teamplugplay
#Budfinder
•
•
•
•
#dcbud #dc420 #420 #dcweed #mdweed #stoner #marijuana #dccannabisculture #strainfinder #thc #cannabisdaily #dccannabis #puffpuffpass #dmv420 #devilslettuce #stoner #whiteashonly #cleanmeds #i71 #strawberrychampagne #plugplay #plugplayallday
Advertisements