Strain Review: Lucky #7 by 3Bros
Strain: Lucky #7 🍀
Who: @3brosgrow
Lineage/Genetics: Girl Scout Cookies x Blackberry
Original Breeder: 3BrosGrow
Grower: 3BrosGrow
Dispensary: The Artist Tree
Lucky #7 Strain Review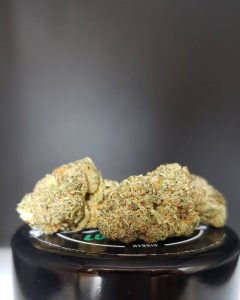 Stats: 23.54% THC – 0% CBD
26.84% Total Cannabinoids
Aroma: Cedar, Dark Berries, Play-Doh.
Structure: Tightly bound nugs reminiscent of Bubba Kush. Breaks apart in little chunks. A bit dry on the cure. One medium-sized nug with a couple smalls.
Palate: Sweet Baking Dough, Holiday Spice, Lavender, Floral Finish.
Effect: Moderate Strength – Feels like an indica leaning hybrid as the effect is relaxed, with a slight sedative effect. I'm feeling a little bit of head pressure, without leaving me dazed.
Overall: I've been missing older strains recently. Green Crack, Skywalker, Girl Scout Cookies, strains from around that era; I noticed that some of my recent purchases reflect that I've been opting for looking for some of these strains in the lineage, so I thought I'd take note.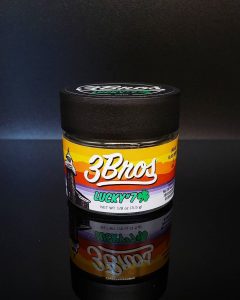 This strain, Lucky #7, with Blackberry x GSC in the family tree seemed like a fun scoop and a way to check out some work from 3 Bros. Because of it's lack of potency and muted flavors, Blackberry on it's own was a strain that I often avoided in the past but thought this might be an interesting cross here.
As i crack open the jar my expectations are subverted to a much more woody, earthy smell than I had anticipated. I do have to dig in a bit deep to reach some of the terps, as they are not launching out of the jar here.
My palate does pick up on the GSC on the inhale and the first part of the exhale as the sweet dough-like flavors come out loud, with a little spicy note thrown in. A radical shift happens as strong lavender notes arise with a lingering floral essence that coats the top of my mouth. These are clear, discernable flavors that make up for what I got in the nose.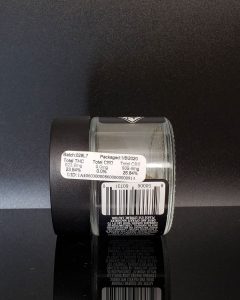 Maybe it's my tolerance level, but for me, this is what I call, "Session Herb." I could virtually smoke this all day and feel a nice, relaxed high without heavy side effects. If you like the sound of these flavors and want an easy-going experience you will definitely dig this strain. I'm certainly open to checking out 3Bros in the future, but this strain/batch is simply not meant for me.
The Fire Scale: 6/10 flame-loopas
🔥🔥🔥🔥🔥🔥
#cannaseur #nugshot #thefirescale #kush #weedstagram420 #strainreview #wesmokedifferent #indica #sativa #hybrid #cannabiscommunity #stayhigh #weedstagram #hightimes #smokeweedeveryday
#cannabis #420 #girlscoutcookies #designerweed #craftcannabis
Advertisements