Strain Review: Sunset MAC by L.A. made
Strain: Sunset MAC
Who: @l.a.made
Lineage/Genetics: Sunset Sherbert x MAC
Original Breeder: L.A. made
Grower: L.A. made
Dispensary: Peace of Green
Sunset MAC Strain Review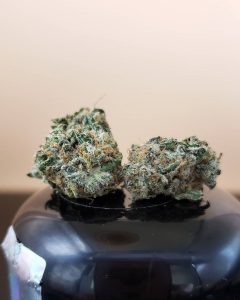 Aroma: Peanut Butter Cookies, Blackberry, Wintergreen.
Palate: Cracked Pepper, Vanilla Milk, Gas Exhaust, Herbal Spice, Lightly Floral, Bread Yeast.
Structure: Sticky, buoyant purple kush like texture–a bit leafy and pulls apart easily. A light coat of frost.
Medicinal Effect: Medium-Above Average Strength. Strong body high with a spacey head high to match. Sucks you into your chair and doesn't let you go. Not necessarily a sleeping aid strain, because it does keep me up. Truly feels like a indica-leaning hybrid.
Overall: If @l.a.made isn't on your canna-radar yet, I don't blame you. They're exclusively stocked @peaceofgreendtla – home of the majestic, and often imitated, MAC by @capulator – #capscut grown by the master – check back in my posts a couple weeks ago to find a review on that strain.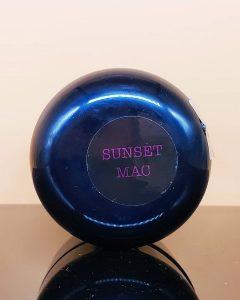 I was interested in checking out Sunset MAC, a cross between two legendary strains cultivated an expert grow team. When I crack open the jar I am rushed with the nutty, baking aroma from the MAC. My nose locates a little bit of sweet dark fruit from the Sunset Sherbet, but as i breathe a bit deeper I am obliterated with a menthol-like spice. It's palpable.
The nugs are a mix of smaller nugs and three medium-sized nugs that have been crushed just a little to fit into these tiny jars.
I will note that there are no stats on the outside of the label, but I have seen Cap posting lab tests on his insta so I know that they are testing.
Combustion of the herb does bring me herbal, sweet and sour gassy notes that are present in the Sunset Sherbet, but the MAC does show up lightly in the lingering mouth effect that reminds me of uncooked sourdough. It's a strong throat hit, so watch out and get plenty of air with that hit.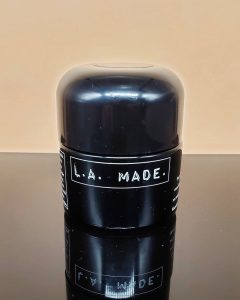 The cross isn't surprising, considering the popularity of SS, but I do wish that this pheno leaned toward some of the sweeter, nutty notes that are found in MAC. Still, an extremely solid strain and I am always gonna go downtown to check out what @l.a.made is up to.
The Fire Scale: 8/10 flame-uhh-moh-jees
🔥🔥🔥🔥🔥🔥🔥🔥
#cannabis #420 #lacannabis #weedporn #cannaseur #nugshot #fire #thefirescale #weedstagram420 #weed #strainreview #wesmokedifferent #indica #sativa #hybrid #cannabiscommunity #stayhigh #weedstagram #hightimes #smokeweed #smokeweedeveryday #mac #sunsetsherbet #sunsetsherbert
Advertisements