Cultivar Review: Kryptochronic by Fig Farms
This particular jar of Kryptochronic came out of @pager_payphone's legendary bag of phenos at the Chronic Culture event.
We were talking about what kind of flavor profiles i like and the kryptochronic was his suggestion after I talked about how I love the tropical fruitiness characteristic of hazes or other terpineolene/ocimene varieties but really search for an as of yet unidentified underlying mustiness that I've only found in a few cultivars over time. He handed me this jar of Kryptochronic and said I might like the musty peach of this one.
Lineage/Genetics: (fruity pebbles OG X alien cookies) X jet fuel gelato
Breeder: Compound Genetics
Grower: Fig Farms
Terpene Profile: Unknown
Fig Farms Kryptochronic Cannabis Cultivar (Strain) Review
What a Chonker of a nug: Very dusty and very sparkly.
The front of the nose is peach Bellini gummies that the hotel tempts you with in Vegas. Clearly I've smelt them but never bought em.
The back end of the smell is a dusty musty gas can that feels as if it makes the nose want to wiggle in anticipation of a sneeze – but decided to abort the operation.
When ground up or milled, the gassy phenols disappear fast.
Medium body smoke but a fruit skin tang accompanies it. Deep like ume but also kind of like a grape fruity pebble. Sweet, light fuel, heavier candier.
Aire of mustiness everywhere – but not the specific mustiness I was craving. Experiences and suggestions like this allow me to further hone in on both the smells I'm looking for, and better words to describe them.
The taste was earthy and gassy. peppery and with a little bit of a stale musty .
The feeling of the high is just peachy. Introspective and a time dilated high for sure. The kind of high where you find yourself listening to far away things and not the conversation at hand.
High is not energizing but I could enjoy it on the daily. The daily chronic to go with the daily chronicle.
High makes you think introspectivly about stuff. I like that.
Whether I'm able to articulate it in that particular moment is another matter entirely.
I remembered the first time I smoked Kryptochronic with my homie and it hearkened me right back.
Thanks for sharing, Mike!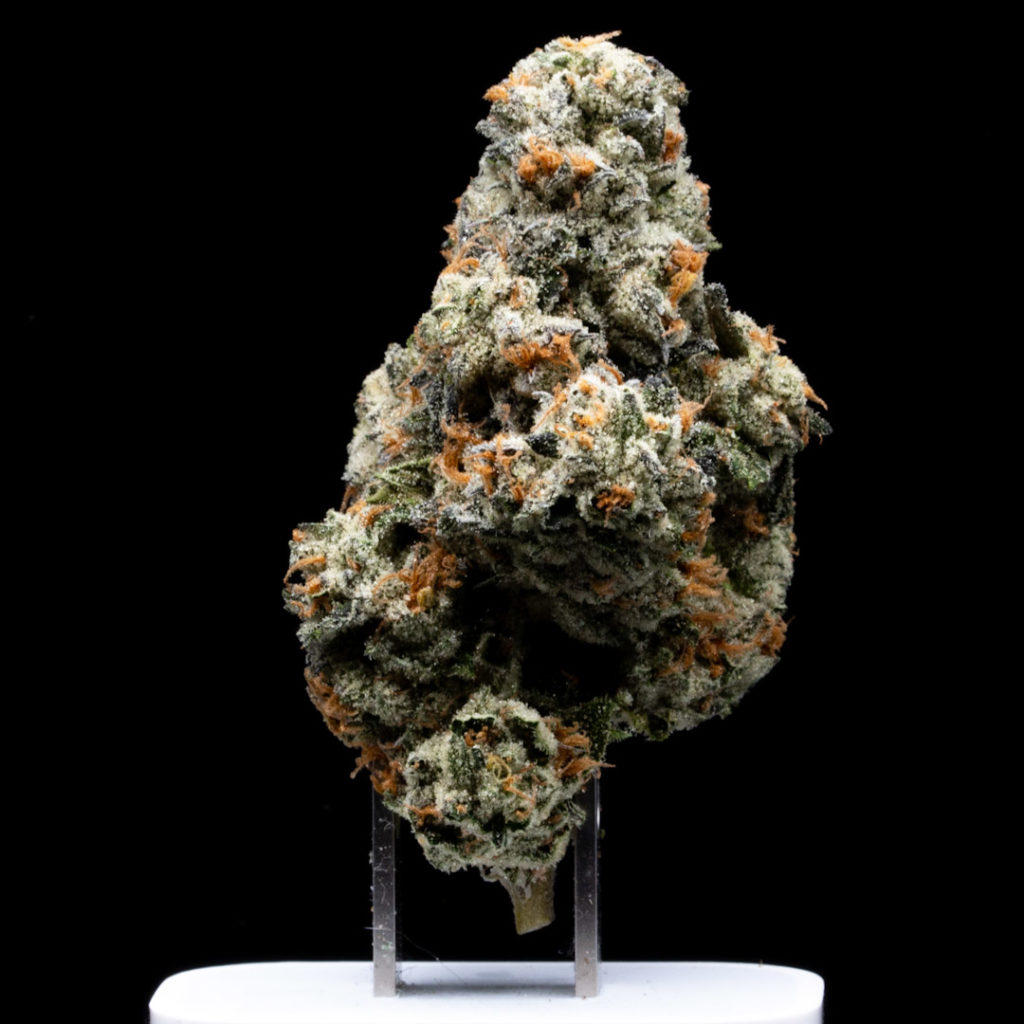 Advertisements