Cultivar Review: La Bomba by Florist Farms
La Bomba #LaBomba by @floristfarms
Lineage/Genetics – Wedding Cake x Jet Fuel Gelato
Bred by: Compound Genetics @chris_compound x @compound_genetics___seedbank
Grower: Florist Farms
Terpene Profile: Unknown
Dispensary: Housing Works Cannabis @housingworkscannabis
La Bomba Cannabis Cultivar (Strain) Review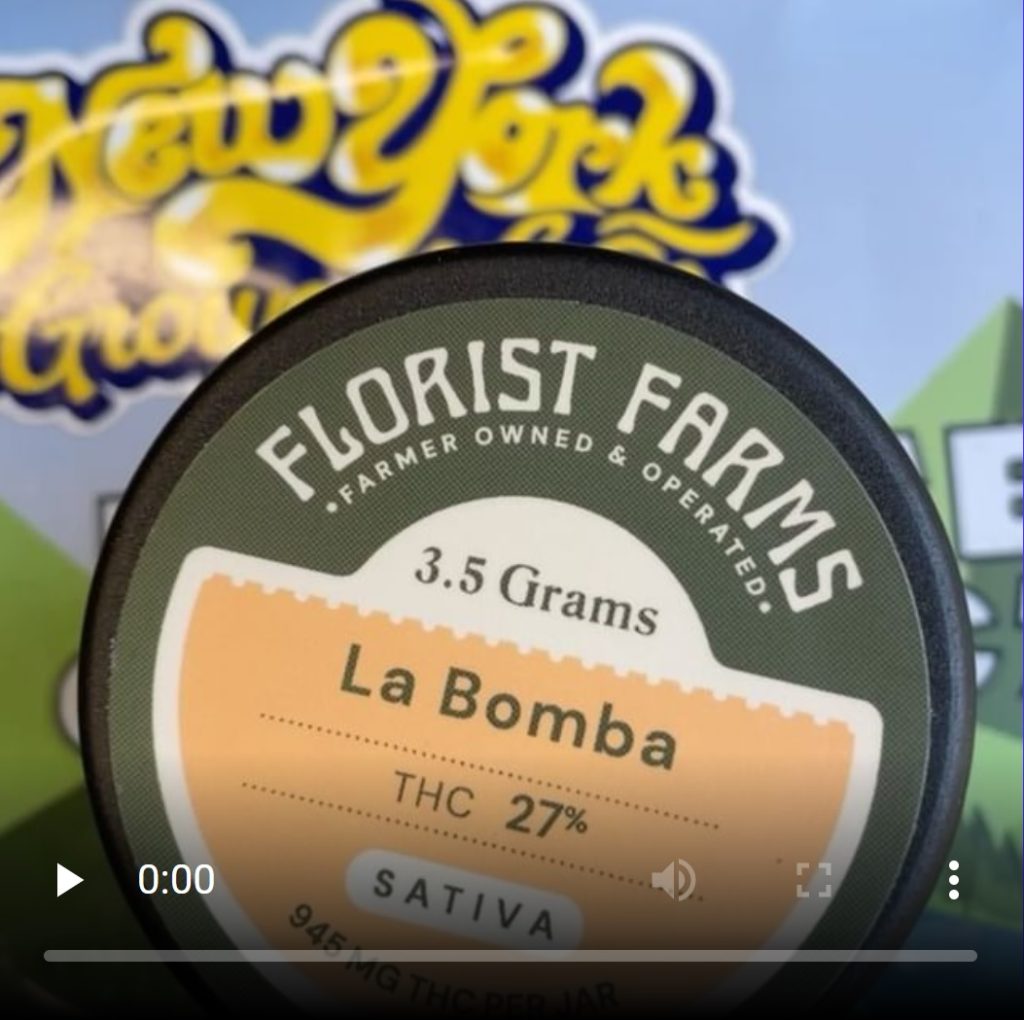 Today is a historical review because it's the first time I review #NY legal flower . It was a historical event showing the unity and love for the plant 🌱. I got my hands on La Bomba cultivated by @floristfarms bred by #compoundgenetics. La Bomba is the cross between Wedding Cake & Jet Fuel Gelato. Born in Cortland, NY Sungrown Outdoors. The structure show a beauty of its own trichomes clustered over, pickle and green color leaves and buds, apricot color pistils. I like the Jar 🫙 it came in, you can see the flower and scan for the lab results which is also on the reel. They test for salmonella, copper bacterias .
The scent is an orange pop cream, pine, chemical aroma. It smells more on the caryophyllene side mix with a myrcene sweet savor. The palate is an earthy, pastry dough pungent, spicy fuel punch . The effects are medium low cerebral high, start feeling the buzz about 8-9'pulls in. The high can last about an 1 hr the most . The smoking is experience is disappointing and here is why ?. The ashes burned 60/40 more pepper than salt. Super dryness on the inhale and exhale 😮‍💨 no taste. It turned on and off on me a few times towards the end of the clip. I show the ashes on the reel. I smoked it on an @elementspapers were I've experienced great results and it burned 3/5.
I also try it on a blazing Suzan same results. It burned more salt at the beginning than completely peppery. This literally was a Bomba to my lungs 🫁. I was coughing a storm while smoking. Overall La Bomba ✅ 👌🏽 on appeal and scent, it can improve in smoke 💨 and taste. This flower looked like it was rushed to fill some shelves. I don't blame the cultivators, I blame the State officials for rushing the date for sale and for not testing this with actual connoisseurs before selling this to the market.
I payed 55 plus tax on complete 🗑️. Respectively I don't need a refund, I would like to taste the product before it hit the shelves or work will small batch in the city because product like this shouldn't be in the connoisseurs lungs. 2/5
#weedreview #notforsale #cannabiscommunity #cannabisculture #highsociety #stonerlifestyle #stonersociety
#weedsmokers #smokingweed #cannabislove #cannabisconnoisseurscoalition #cannabislifestyle #cannabisconnoisseurconnection #420culture #cannabisgrow #cannabiscures #cannabismagazine #cannabisconnoisseurconference #cannabisconnoisseurgenetics #weedgram #cannabisconnoisseur👌 #cannabisindustry #weedsociety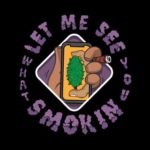 Advertisements