Cultivar Review: Magic Melon by Anderson Valley Reserve
Sunday SAP — A mixed bag with this Magic Melon from #AndersonValleyReserve because it was over a year old. I scored it 6.1 because it was still a decent smoke.
Lineage/Genetics: Mango Sherbert x Unknown
Original Breeder: Humboldt Seed Company
Grower: Anderson Valley Reserve
Terpene Profile: Unknown
Magic Melon Cannabis Cultivar (Strain) Review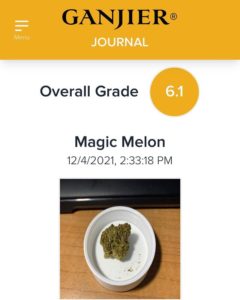 The trichome heads were mostly amber, but not sticky. I could pick up the cantaloupe and maybe blueberries on the aroma and dry hit. There was no flavor in the smoke, but it was smooth.
It took a little to fully take effect and was balanced overall. For being older and dried out, I was pretty surprised that it was as good as it was. Some tend to smell like pickles after too long.
Better storage could have saved these terpenes! I transfer flower to Infinity jars and add a Boveda pack as soon as I open it, but what happens BEFORE then is crucial. I'm feeling like a dispensary with a walk-in humidor might need to happen!
#ganjier #cannabis #sommelier #connoisseur #mendocino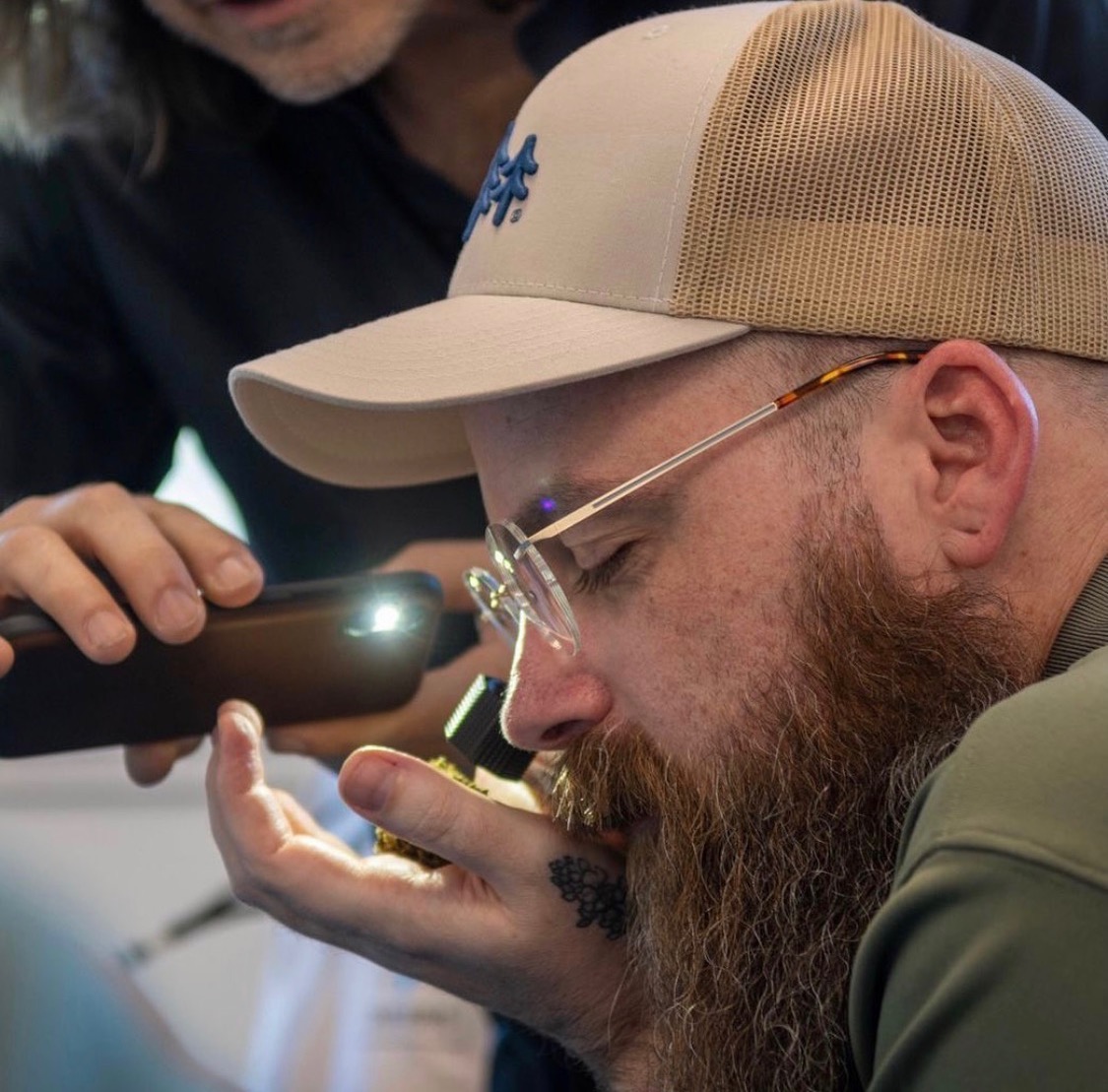 I'm a Certified Ganjier who is passionate about craft and legacy cannabis farms in Humboldt and Mendocino counties. My plant knowledge and expertise cover a range of disciplines such as history, botany, genetics, service, and cultivation while my work history demonstrates technical skills and leadership prowess.
I'm looking for impactful opportunities in Humboldt or Mendocino that will give me energy. Quality assessment is the aspect I'm most drawn to, so maintaining those skills is very important to me. Ideally I'd like to be in a role where I can interact with farmers, budtenders, and consumers, like an on-staff Ganjier at a lounge or maybe for a distributor. Being able to check quality at various stages from farm to retail shelf is huge, but at the end of the day caring about the people I work with is the biggest priority.