Cultivar Review: Medusa from HYFE
The Medusa strain – which one? Not sure, but chances are it's stoney.
Lineage/Genetics: Unknown
Original Breeder: Unknown
Grower: Undisclosed
Terpene Profile: Unknown
Delivery: HYFE
Medusa Cannabis Cultivar (Strain) Review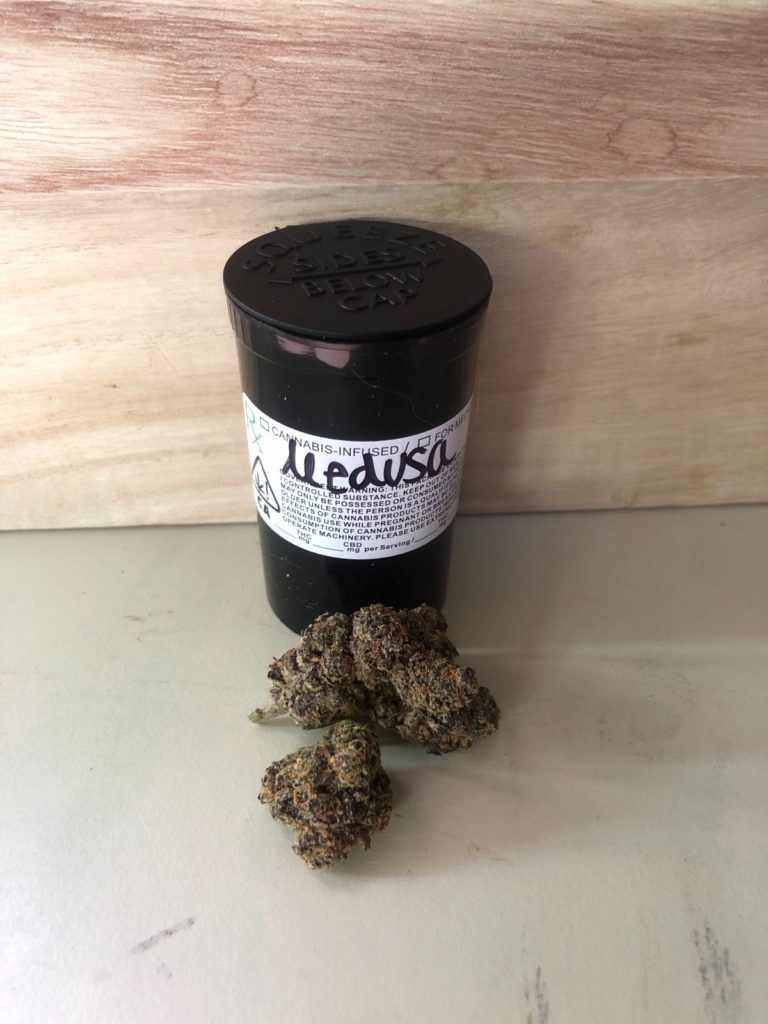 Definitely not an even mix of green and purp, it's the most purp of the four and that provided the perfect backdrop for all the sparkling trichome heads once you broke into the nug. It's a beautiful nug and you don't need a polished shield to look at it. One note though: It's definitely not Nirvana Seeds' Medusa, I can figure that much.
The nose is more gas than candy – and it's more cake than candy anyhu. The candy sweet goes to sour garlic onion gmo when ground.
The taste is light gas x funk of the cream minty peppery type. Tastes almost like horchata but looks like a different structure.
This one brought out the munchies, and not to sound cliche but had me quite stoned.
I was quite relaxed, mellow, and not moving much. I repeat: Medusa will get you stoned.
Advertisements