Cultivar Review: Fuelato x Dosi Face from HYFE
Fuelato x dosi face… if you smoke this, your face might melt off and reform as Travolta of Cage – whichever you'd rather not be.
Lineage/Genetics: Fuelato x Dosi Face
Original Breeder: Unknown
Grower: Undisclosed
Terpene Profile: Unknown
Delivery: HYFE
Fuelato x Dosi Face Cannabis Cultivar (Strain) Review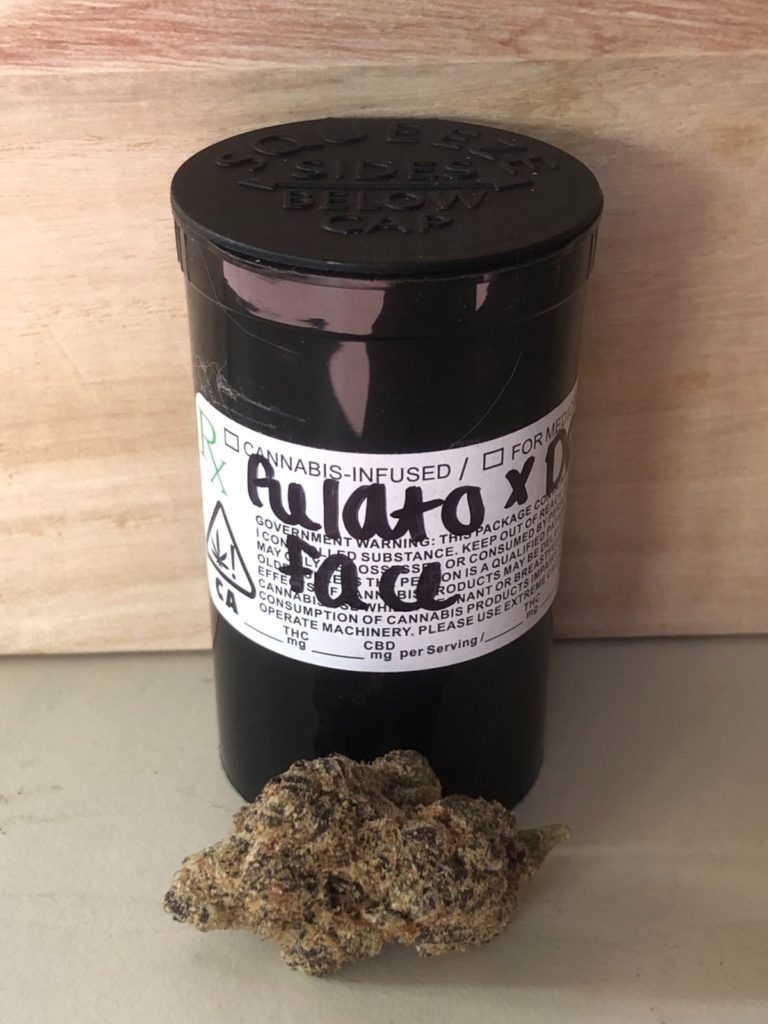 These nugs had a nice dark color hiding under all the trikes.
Candy gas with a strong fronthand of that fuel and an old school backhand of savory OG-ness with a little mint garnish or animal cracker notes, depending on how long its been offgassing.
This high will melt your face off like so many steel beams.
Physically, it is very relaxing.
Mentally, it is a toss up at best. Not exactly the lunch break cultivar if yaknamean, but it's dazingly euphoric, if you have thoughts at all.
After spending some time with this cut… I've concluded that this high is perfect for a morning or afternoon nap, or as I like to call it – a chance for wake n bake part 2. Just don't roll this one again or you'll be setting up for part 3.
The new age candy and gas come through on the nose but the old school smacked high comes through. It's a hard hitta with no problem putting you down, to your face.
Out of the four cultivars I tried, this one put me down the most. Now I know what it's like to take some fire dosi face and throw some fuelato on that flame. Sheesh!
Advertisements