Cultivar Review: Strawberry Push Pop from HYFE
Strawberry push pop – whether it's from Darwin, idk, but i'm always down with candy being named as such.
Lineage/Genetics: Unknown
Original Breeder: Unknown
Grower: Undisclosed
Terpene Profile: Unknown
Delivery: HYFE
Strawberry Push Pop Cannabis Cultivar (Strain) Review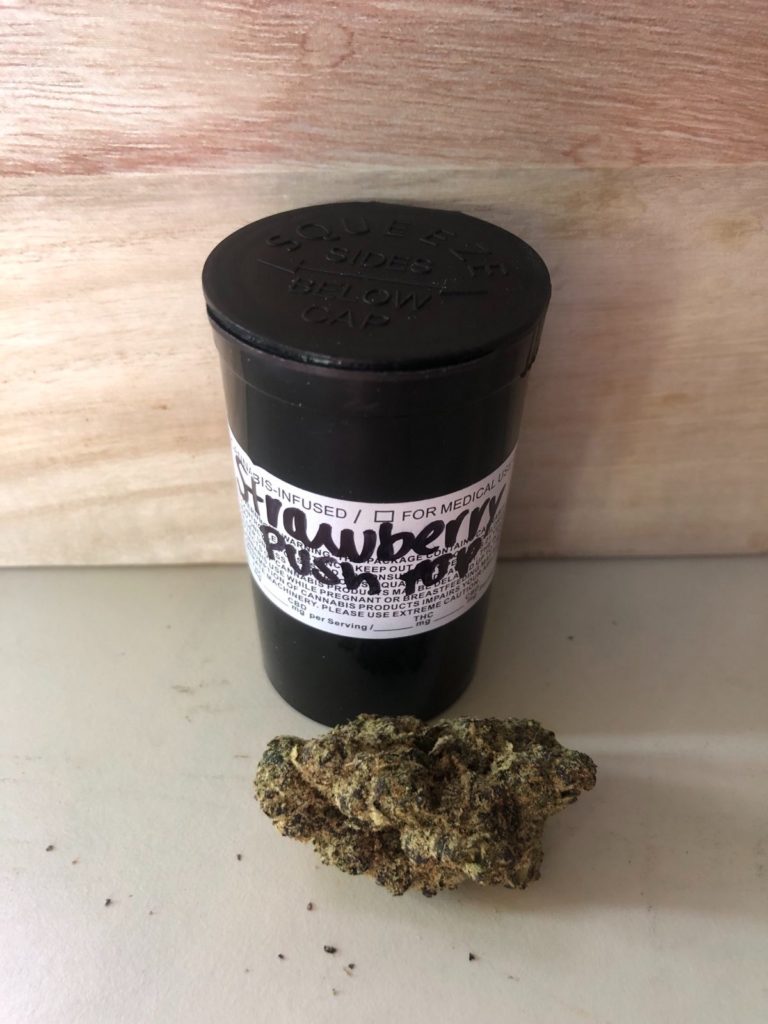 Bright candy, deep earth notes and a gas leak seeping through the cracks. Artificial fruity: read sour citric acid smells, definitely sweet borderline saccharine.
Pop from something. I got it after a while: it's the smell not from when you first open the push pop, that's muted af. It's the smell from when you first open the push pop after you put it away for the first time. It's a strawberry flavored push pop, but it's also got a whole mouthful of funky germs offgassing in there just waiting to be released by the push pop pop. a lot of fake strawberry and fake watermelon smells. Definitely brings me back to my childhood. They really start kids on the sugar habit early, don't they.
It's pressure in the back of the head and equal parts bubbling up and simmering down. Kinda puts you in stasis, like a sugar crystal.
I personally found this flower to be appetite suppressing and I was surprised by the lack of cotton mouth. Vaped and smoked this all day, and I found that I didn't eat or drink until 7pm.
The light taste and smooth smoke surprisingly corresponds with a long lasting high.
This one will cause your dimples to deepen with heavy geeking. The most fruity of the four, but that's not saying much.
Advertisements