Cultivar Review: Crossbow from HYFE
Quick review on the Crossbow cultivar – because too many in the cannabis industry have lost their gun rights.
Lineage/Genetics: Moonbow #75 x Purple Planet F2
Original Breeder: Archive Seed Bank
Grower: Undisclosed
Terpene Profile: Unknown
Delivery: HYFE
Crossbow Cannabis Cultivar (Strain) Review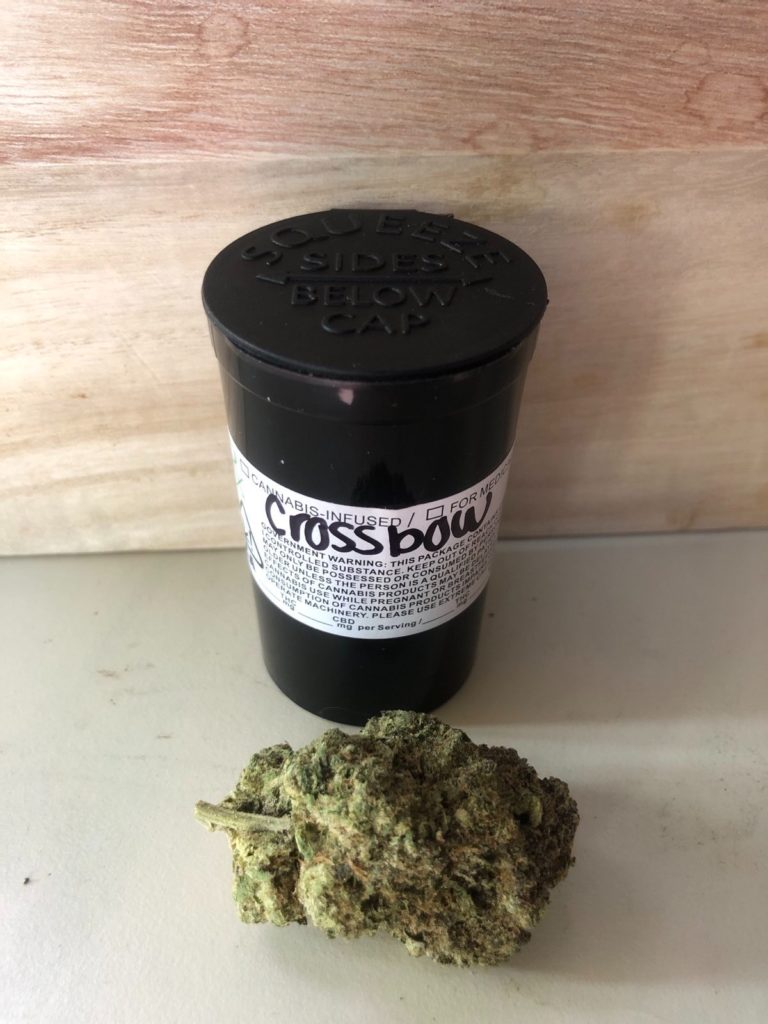 Nose is earthy, almost minty and with hints of cleaner. Broken up it has a candy dryer sheet smell and a little bit of earthy gas.
Very green, pistils are very light brown, barely orange but not tan. Landed kind of far from the purple planet, and I'm a-OK with that.
High is level, slow but alert. Body is less affected than the mind. Physically chill, mentally relaxing – but still able to get stuff done.
Definitely brings out the munchies and the chill with a great nightcap of classic Z euphoria.
Manageable amounts of focus punctuated by light geeking. There's a quick onset, too. Crossbow hits like a crossbow bolt.
Of the four indoor cali cuts, I liked this one's finger feel and structure the most. I also got to try Crossbow in rosin form as part of a high class hash pairing menu put together by the Cold Curated team. That always lends itself to greater appreciation of the strain in all its different forms.
Advertisements