Cultivar Review: Pistachio by Ventoso Farms
I met Ventoso Farms at a Meet the Farmers event at Barbary Coast SF and got some of their Pistachio to try out.
Lineage/Genetics: P-61 x Fortune Cookies
Original Breeder: Humboldt Seed Company
Grower: Ventoso Farms
Terpene Profile: Limonene Dominant
Dispensary: Barbary Coast
Pistachio Cannabis Cultivar (Strain) Review
I put my nose to the jar and smelled sharp citrus notes on top of a staccato nutty note and an almost GMO type gas finish. Ventoso Farms is one of the brands that cares about terpenes and they had the three most prominent terpenes from the terpene profile listed right there. Limonene dominant! Which I've also found some Peanut Butter Breaths to be. My unscientific thought is that whatever secondary/tertiary metabolites are associated with the nutty/legume feel seem to be tied to limonene.
I rolled this up for a wake and bake and the escalator of a high was perfect for the weekend morning. I only wish it weren't an overcast day because something tells me that this high goes well with sunshine. Pretty long lasting high.
The smoke is medium bodied, smooth in the mouth but noticeable in the throat. The high is a steady creeping escalator – as mentioned – but it's also a rollercoaster and there's just as much down as there is up. Heavy eyelids, equal parts stoney, euphoric, and calm. The taste was somewhere between lemon balm and mint pistachio ice cream or a dried pistachio cake.
Omnomnom. It's a chill and non candy presentation of a dessert strain. Like you might expect from a Michelin mentioned restaurant. Kudos Humboldt Seed Company and Ventoso Farms for this.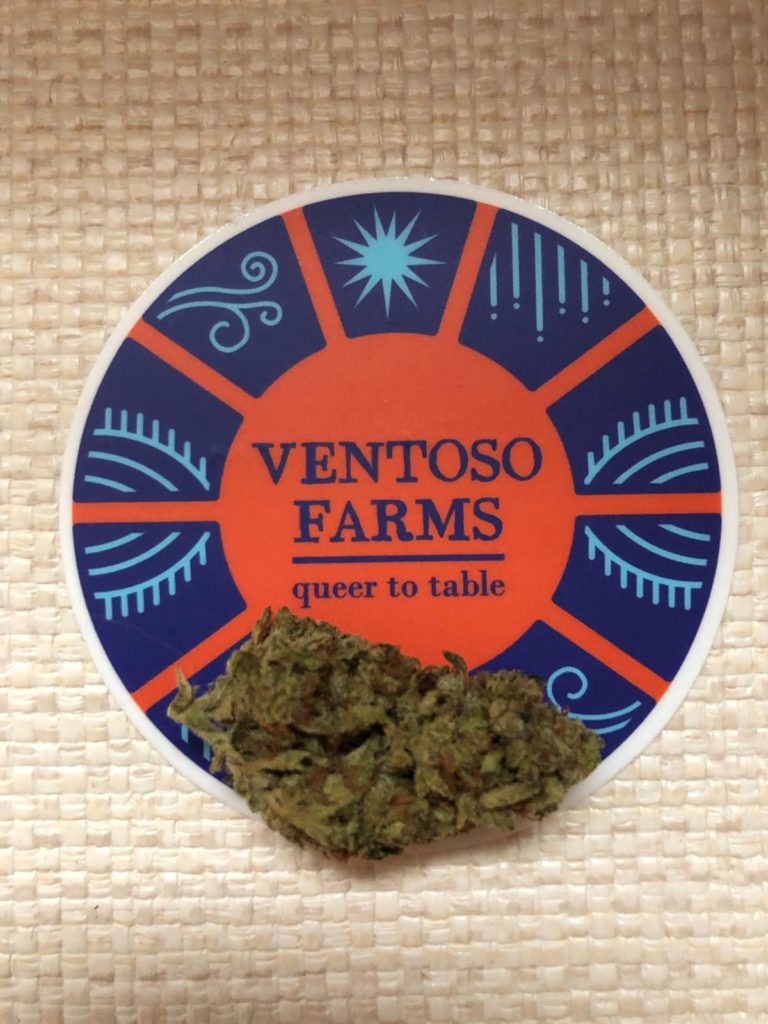 Advertisements