Strain Review: Nudder Budder bred by Humboldt Seed Co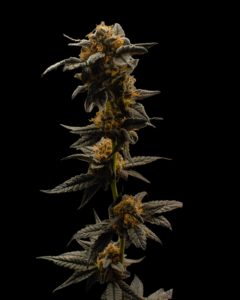 Originating from Humboldt Seed Co, this exceptional hybrid offers a delightful blend of flavors characterized by savory and nutty undertones. Its distinguishing feature includes deep purple leaves, complemented by a captivating, pungent aroma reminiscent of peanut butter. With its unique combination of Peanut Butter Breath and C435, this hybrid has garnered considerable attention among cannabis enthusiasts. 
One noteworthy aspect of this strain is its accessibility to both novice and experienced consumers. Whether you're new to cannabis or well-versed in its intricacies, this hybrid offers a satisfying and enjoyable experience. With its unique flavor profile, striking appearance, and desirable effects, this strain stands out as a must-try for any cannabis connoisseur. 
THC | CBD: 24.05% | 0.06% 
Terpenes: 3.42%|  
Sub-species: Hybrid 
Aroma: Peanut Butter Cookies 
Flavor:  Nutty, earthy, gas  
Material Insight: Purple buds, orange hairs, frosty during and after grow 
Breeder: Humboldt Seed Co.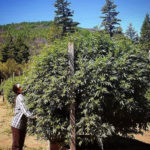 Callahan is the Assistant Manager and Communications Director at a largescale recreational cannabis farm and processing facility in Southern Oregon. If she's not hunting for the best cultivars in the garden, she's writing about them online.
Advertisements