Breeder First Cart Review: Higher Cultures/Ziplock Seeds Cartridges
Breeder First Cartridge Review: Higher Culture Ziplock Cartridges  
Strain: White Chocolate Chip  
Lineage:  
F- (TRIPLE CHOCOLATE CHIP) MINT CHOCOLATE CHIP X TRIPLE OG  
S1- (WHITE TRUFFLE) BELEAF CUT GORILLA BUTTER GG4 X PEANUT BUTTER BREATH  
Overall Score: 9/10  
Flavor: Nutty, earthy, sweet dessert finish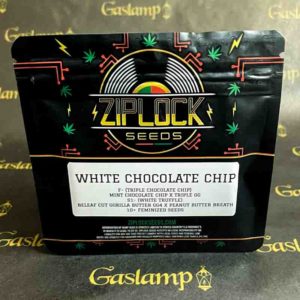 This is the first breeder collaboration cartridge on the market in Oregon. Ziplock, a legendary breeder in the cannabis space, is known for creating some of the most iconic strains on the market. Coupled with Higher Cultures a leader in extraction technology and cannabis quality. Together they created these premium limited-edition cartridges that are expressions of different strains Ziplock has hunted. These genetics are combined with High Terpene extraction techniques to bring you the bold flavor Ziplock is known for breeding in their genetics.  
In my experience, carts hit stronger than flower, but not as hard as dabs. In this case, with this flavor combination, the cart is comparable to the dab. Full flavor release on each hit, nutty, earthy, smooth. These are limited-release carts so I am sure they will fly off the shelves because when you get a breeder directly connected to a lab, magic transpires.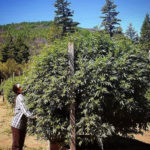 Callahan is the Assistant Manager and Communications Director at a largescale recreational cannabis farm and processing facility in Southern Oregon. If she's not hunting for the best cultivars in the garden, she's writing about them online.
Advertisements