Strain Review: Gatsby by STRAINs
New meme idea: when you have too many weed samples, so you forego adult responsibility and review Gatsby from @strainscanna. It's not very funny, but it is how I'm gonna open this review.
My understanding is that this is basically a cluster fuck of Cookies genetics bred into one with some Gorilla Breath (GG4 X Mendo) thrown in for rustic flavor. There's some Snowman, Cheetah Piss, and one other I'm forgetting. It's Seedjunky weed. You already know what it is.
Lineage/Genetics: See above
Original Breeder: Seed Junky Genetics
Grower: STRAINs
Gatsby Strain Review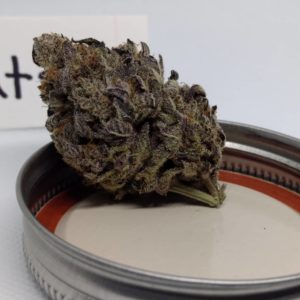 Smell and flavor wise, it's about what you'd expect from the parents. Sugary sweet with some kinda "gas" notes that aren't actually gassy, but you'll know what I mean if you try it. It's that general kush smell you should be expecting from this breeder by now. I honestly have the most trouble with his weed because it all focuses on the notes I have the hardest time describing. Nerdz candy with menthol and a little butane or some obscure shit like that.
It has a Swiss Army knife of a high you feel in your whole face. Cheek flushing, little bit of weight in the eyes, goofy grin right on the exhale. I've had some stuff before I called a Swiss Army knife, but none of them had any real sleep utility. This one isn't my go-to for extreme insomnia, but I've used it very effectively as a sleep aid on a number of occasions. I think that's the Mendo Breath in it. One of the best insomnia strains right there.
I'm glad I got to try this stuff. Checked all the boxes. Unfortunately, this is mylar bag weed. I've expressed my opinions plenty in the past on that subject, so I won't really get into it beyond saying I don't like mylar bags for a few reasons. The farm is still medical only for the time being. Licensing shouldn't be the hassle it is. It's weed, man. Just inspect grows from time to time and let people run their fucking businesses. Both alcohol and weed have stupid hurdles to success that just aren't present in other legitimate industries.
#thehighestcritic #strainreview #strainreviews #weedreviews #420review #portlandcannabis #OMMP #portlandweedreviews #MMJ #oregoncannabiscommunity #portlandcannabiscommunity #oregonweedreviews #Medicate #oregoncannabis #PNWStoners #PDXcannabiscommunity #pdxcannabis #pdxstoners #cannabiscommunity #cannabisreviews
Advertisements