Oregon Aspergillus Testing Update
As of March 1, 2023, cannabis labs began testing for microbiologicals as a new rule was implemented for recreational cannabis farms in the state of Oregon. The weeks following the implementation of this rule were filled with emergency meetings, gatherings of failed COAs (certificates of analysis) from farms for research, and conversations providing insight into resolutions. While there is much chatter amongst organizations like CIAO, ORCA, the OCA, and OLCC, where does this actually leave the farms and consumers being affected by this rule? 
CannXperts provided information on what the next steps are for farms: 
Basic Rules: 
If you receive a failure for micros, you may:




a. Remediate, and retest




b. Send the material to a lab for processing if their methods include sterilization

 

If you request the lab to retest and receive a failure:




a. You must destroy the product

3. If you choose to remediate, retest, and then receive a second failure:
a. You must destroy the product 
What does this mean? 
The simple answer is no one knows. The OHA (Oregon Health Authority) does not have a full understanding of what it is they are regulating and the various avenues this product can go down. Aspergillus is unavoidable and occurs in decaying leaves and composting plants. The OLCC does not make any decisions on testing rules and relies on the OHA to inform them of all decisions they make. The fact a product must be destroyed rather than sent to processing lends to the idea the OHA does not fully understand the product or aspergillus. 
The OLCC has made it clear if a product fails it may not leave the licensed premises and must be secured and segregated indicating it has failed. Transferring of products cannot take place unless the OLCC gives permission to do so.  
As of now, there are two OLCC Wholesalers in the state offering remediation services for failed batches. Photonic decontamination and cryopasturization, are two methods that are costly and not easily accessible to most farms operating in an already expensive and competitive space. 
What about the consumers?  
This is going to be an ongoing fight. Oregon historically has prioritized its people, and these rules will negatively impact one of the largest industries in the state, affecting the people. With farms going out of business from a very tough year in the market, this new law is pushing more mom-and-pop farms out of business. This will lead to higher prices for both dispensaries and consumers.  
A lack of knowledge and understanding is going to be the downfall. Some microorganisms are beneficial. Aspergillus is a common fungus found in nearly every environment. Some species of aspergillus of the fungi family are actually probiotics because they can impart beneficial effects and have been found to be positive to humans and animals. With a healthy immune system, even inhaling the spores does not pose a problem as immune cells attack and destroy the spores. 
I encourage all consumers to be mindful and critical of what they are inhaling. Examine buds for discoloration and potential mold growth before consuming. Choose quality over quantity and if you can learn more about the farm which grows the flowers, it will only provide more insight into the product which is being consumed. The truth is that often bills and laws pass because of lobbyists and outside enterprises trying to profit from industry, and this is no different. The next year will be a strong indication of where the market is going, and what is to come for growers and consumers.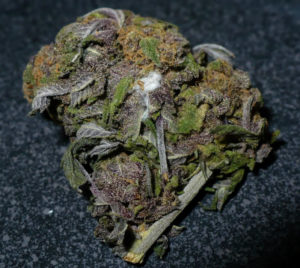 Resources: 
CannXperts | Cannabis Business Consulting | Oregon 
Aspergillosis – Symptoms and causes – Mayo Clinic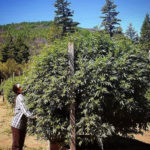 Callahan is the Assistant Manager and Communications Director at a largescale recreational cannabis farm and processing facility in Southern Oregon. If she's not hunting for the best cultivars in the garden, she's writing about them online.
Advertisements