Breeder Highlight- Semillas De Vida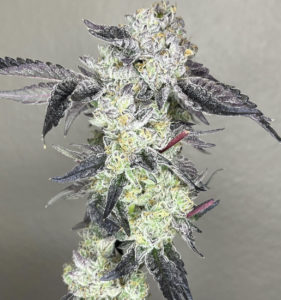 Our knowledge of cannabis is ever-growing and changing, and cannabis enthusiasts are always watching to see when the next big strain comes onto the market.  
The magic truly happens in breeding various strain genetics in different environments and seeing how these cultivars express themselves. Whether it is using HPS or LED, full-sun or mixed lights, organic or salts, the variables are endless. With limitless possibilities, there are many experienced growers getting into the breeding game, one of those companies is Semilla's de Vida, or, Seeds of Life in English. This name captures the essence of the grower, businessman, and cannabis connoisseur, Steve Council. His friends and he came up with the seed company, Semilla's De Vida or SDV Genetics, a company seeking to embody the essence of fertile soil, and positive energy while celebrating the kinds of people who produce these cannabis seeds.    
How long have you been focused on breeding? What is your focus?  
Steve started by saying, "Lots of years go into this". His buddies, Erik, Sean, and himself combined forces and genetics to create the pool of cultivars they have now. They had each been breeding or growing on their own before collaborating, so they all agreed it just made sense. Steve says, "The goal is always flavor chasing… and having fun". This was the common thread throughout the conversation, Steve is focused on fun and positive energy.   
In the spirit of good vibes, Steve speaks true to how important the nature of collaboration is in the current cannabis climate. Having friends and maintaining good relations leads to growth, Steve speaks on trading with DNA Genetics and their prize possessions, Fidel's Runtz crosses, Golden State Banana, and their Banana hash strain, and as of the latest Humboldt Seed is on the docket. He laughs as he says, "Our niche is having friends and always being ready to collab". Now with an international reach, Steve and Semillas De Vida are global from Italy to Argentina.   
What are some of your favorite genetics to breed with?  
Steve gets excited as he exclaims, "OG fruit smoothie washers, all smoothie crosses, but really that Animal Sherb Mintz!" He proceeds to share about how every pheno is a winner, besides the males, and that saying something. I asked about subspecies diversity, and he reiterates the focus is on the flavor. Sure, having Sativa's is nice but if it doesn't have the flavor, it is not worth the hype.   
What are you most excited about for the future?  
"The healing of the people and the lives this [plant] will impact and help within the next 10 years", Steve smiles as he speaks these words, about what he feels most excited about. As for Semillas De Vida, he says they are most excited about terpenes and the new expressions of these plants and how they can capture this and collaborate with others. Council Collective, Steve's consulting business, is ready to spread more knowledge. From lab processing to horticulture, marketing, and breeding Steve has gathered experts in their fields to share knowledge and contribute to the Council Collectives' purpose and mission, from blueprint to operation.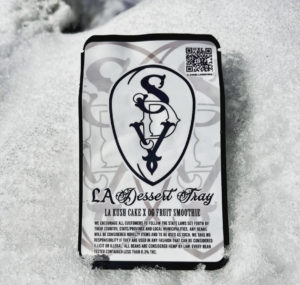 Building one another up  
I felt the inspiration and passion radiate from Steve as he spoke on the importance of bringing cannabis into regions that change the people and their mentality for the better. The way this plant works synergistically with the people who cultivate and use the plant in all its forms. There is something in the type of people who are called to interact with cannabis that creates an environment of positive energy, and love. This energy keeps the West Coast thriving, spreading lifestyle changes, and creating healthy shifts in big places. Check out Semillas De Vida on Instagram and check their seed drop happening soon!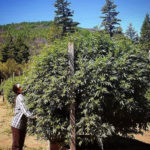 Callahan is the Assistant Manager and Communications Director at a largescale recreational cannabis farm and processing facility in Southern Oregon. If she's not hunting for the best cultivars in the garden, she's writing about them online.
Advertisements