Cultivar Review: Slumdawg by High Life Craft
#slumdawg by @just.a.high.life
Lineage/Genetics – Stardawg (Chem dog4 x TresDawg)
Bred by: Top Dawg Seeds @topdawgseedsjjnyc x @therealtopdawgseeds
Grower: High Life Craft
Terpene Profile: Unknown
Slumdawg Cannabis Cultivar (Strain) Review
@just.a.high.life is an up and coming cultivator/ brand from NY cultivating one of NY's ogs @topdawgseedsjjnyc Stardawg. Starwdawg is Chem4 x Tres Dawg( Chem D X Double Dawg) meaning is Chem fuel ⛽️ times bx2 . @just.a.high.life renamed it Slumdawg because of the origin story that gave life to this cultivar.
One day @just.a.high.life copped a Stardawg 🎱 and ended up with a bag seed. It was a point in his life were he didn't have enough funds to even cop that eighth and instead end up with a bag seed to create this rise to riches flower, Slumdawg. This his third run and the structure resembles Chemdawg's saffron/ Spanish noodle color pistils, brócoli 🥦 color leaves, cream of Tatar color trichome. The palate is woody, fuel kerosene spicy caryophyllene with a faint of sweetness ocinene oak.
I called this Quattro estilos of Chem fuel because of the 4 variety of chems. This remind me of top dawg Chem 91 x white dawg sweetness. The scent is sharp & pine 🌲 pinene, musk aroma. The effects are a medium perfectly balance cerebral high. It's one of those high you can stay active and productive. The smoke experience is flawless smooth Chem bitter fuel on the exhale 😮‍💨. 80/20 more salt than pepper on the ash of the elements king sizes. 60/40 on the raw papers organic black papers.
The buzz starts 4-5 pulls in, overall high for 2 -3 hours. The heady intensity can last for 1.5 after that converts more into an eyes low body high. It's great for appetite, suitable for those that looking for that Chem experience. Shoutout to @just.a.high.life for the amazing job on this cultivar and for staying true to the east coast essences and using legendary genetics from @topdawgseedsjjnyc . Slumdawg – 4.5/5
.
.
.
.
This is a Paid review – unbiased based on my experience and opinion..
#weedreview #notforsale #cannabiscommunity #cannabisculture #highsociety #stonerlifestyle #stonersociety
#weedsmokers #smokingweed #cannabislove #cannabisconnoisseurscoalition #cannabislifestyle #cannabisconnoisseurconnection #420culture #cannabisgrow #cannabiscures #cannabisreviews #weedreviews #letmeseewhatusmokin #cannabisconnoisseurgenetics #weedgram #cannabisconnoisseur👌 #cannabisindustry #weedsociety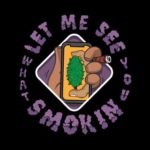 Advertisements