Dab Review: Sherbanger Rosin by Honey Solventless
Sherbanger
Lineage/Genetics: Headbanger
Original Breeder: Unknown
Grower: Unknown
Processor: Honey Solventless
Sherbanger Dab Review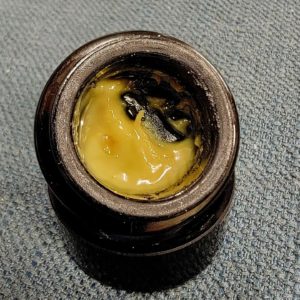 This review is long overdue. This is my second jar of Honey Solventless (and better than the Sour Scotti for sure). Not much background information about Honey Solventless as a producer. They have an IG page with 3 pictures. A couple reddit threads pop up in Google search.
I've almost wiped this jar out completely and inadvertently lol. When I first got this Rosin I sampled it and wasn't all that impressed. I vacced it and threw in long term storage with the rest of my stash. I've had it out now for about a week and have come to respect this one alot more. It's not crazy on the nose or taste – very subtle. The high is what makes this Rosin nice. That Headbanger genetics comes through for a nice stoney time that slowly sets in. Took a few hash naps after dabbing stuff earlier in the week.
Like I mentioned earlier, the smell is very gentle and not overpowering. That smooth sherbert flavor comes through on the Proxy and is more pronounced on higher temps.
Sherbanger is a good middle of the road Rosin that packs a punch 👊 👌 I would like to get more of this since it's not as paralyzing as the Venom Rosin from Sheeesh Solventless that I reviewed earlier. Giving this a score of 8.
#dabs #rosin #review #cannabis #hashrosin #rosin #honeysolventless #terpenes #sherbanger #sherbert #headbanger #Solventless #extract #solventlessconcentrates #concentrates #puffco #proxy #puffcoproxy #NCdabs #ncrosin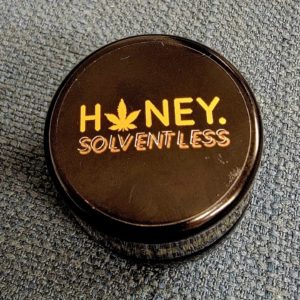 🧊💧#️⃣ ❤️
Stash - Opinions - Logbook
Learning along the way
Instagram: https://www.instagram.com/nc_rosin_reviews/
Advertisements