Strain Review: Candy Fumez by Greasy Couture
Candy Fumez
Lineage/Genetics/Parents – (Zkittlez x Sherbanger)
The Brand / Grown by – Greasy Couture @greasycouture
The Original Breeding by – Boston Roots Seed Co x Bloom Seed Co @bostonrootsseedco @bloomseedco
Terpene Profile: Unknown
Media – Veganic
Greasy Couture Candy Fumez Cannabis Cultivar (Strain) Review
The Visual Appeal –
The Cannabis era in 2022 is all about presentation . Came in a cookies jars type jars with his logo on it .
The Appearance – It's not the best looking flower but the flavor and high takes the cake . Great structure
The Aroma / Taste – sherbet, sweet , zkittez , fruity .
The ash resin ring / ash color – ✅
The Effects – chill , heavy eyes , Relaxing
The Smoke Ability – harsh or smooth (smooth)
Lung Expansion – potent , after 3-4 pulls I will start feeling effects .
Conclusion – I love anything cross with Zkittlez that's one of my favorite strains ! Candy fumez is definitely some fire when I use the torch lighter you really don't get same flavor with the herb iron . It's has more Zkittlez flavor from the herb iron it's more sherb little gassy on the exhale and more zkittlez on inhale too . It's crazy how lighting the joint matter on flavors & effects impact. Definitely similar to Zeppelin that from deep it was Zkittlez x mochi but it more on sherb side than zkittlez. But both different and fire 🔥
I love that zkittlez flavor on exhale and sherb on inhale . Definitely giving me a sedative high , heavy eyes . Smooth on inhale as well . I love this cross taste so amazing. Classic zkittlez with sherb mix together it's like there fighting for dominance 😂. Candy fumez definitely is candy fruit fumez with a lung expansion . You kill this @greasycouture one effects and flavor . It's a ugly one but that's how Zkittlez look but just cause it's ugly doesn't mean not going be fire 🔥 cuz this shit smoking something serious . She taste so good I smoking it until nothing left .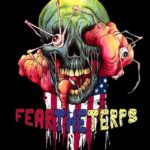 Advertisements