Strain Review: Zuper Lemon Sherb by Don Merfos Exoticz
Zuper Lemon Sherb
Lineage/Genetics – (Super lemon cherry x Sherbet)
The Brand – Don Merfos Family @don.merfos.family
The Bred by – Don Merfos Exoticz @don.merfos.family @real.don.merfos.exoticz
Via – @georgetownexotics_ @zahzahmane_dmv
Terpene Profile: Unknown
Zuper Lemon Sherb Cannabis Cultivar (Strain) Review
The Visual Appeal –
The Cannabis era in 2022 is all about presentation . Came in a Mylar bag I do like the concept on the bag . And on the back of bag you see a lemon 🍋 sleeping 😴 inside the bag its there logos inside for bag .
The Appearance – It's not the best looking flower but the flavor and high takes the cake .
The Aroma – sherbet, sweet , lemon , fruity , candy , bubblegum,
Taste – sherbet, sweet , lemon , fruity ,
The ash resin ring / ash color – ✅
The Effects – Relaxing , semi heavy eyes , Sedative
The Smoke Ability – harsh or smooth (smooth)
Lung Expansion – potent , after 5/6 pulls I started to feel the effects .
Conclusion – Today we got some unique tasting strain called Zuper Lemon Sherb & it got a sherb flavor on inhale and lemon candy flavor on exhale 😮‍💨 smooth on the inhale. Very sweet and delicious 🤤
I haven't smoke Don merfos in a while but I'm glad I got to try this one out . I been smoking a lot different sherbet crosses lately , they all had sherb flavor but all had different flavors it's mostly lemon candy but sherb mix gives it a unique taste to experience.
I been wanting to try a lcg cross since lemon cherry piss from backpackboyz .
Yeah she on point with flavor and effects to match . Definitely got a great lung expansion getting me the dab sweats. Giving me a sedated feeling . I could smoke this Zuper Lemon Sherb all day . Definitely not a REROCK strain in a bag . Real genetics. Both strains was fighting for dominance in terps ! But I think the lemon candy won it for me but the sherb makes lemon taste very more rich and delicious.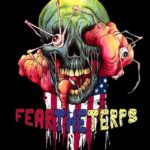 Advertisements