Strain Review: Nigerian Haze by SOURCE Cannabis
Strain: Nigerian Haze
Who: @source_cannabis
Lineage/Genetics: (Nigerian Silk x Northern Lights #5) x Haze
Original Breeder: Top Dawg Seeds
Grower: SOURCE Cannabis
Dispensary: New Amsterdam Naturals
Nigerian Haze Strain Review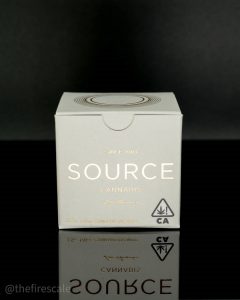 Aroma: Cheddar Cheese Powder, Mentholated Cherry Cough Drop, Blueberry, Bottom of a McDonald's Ball Pit.
Structure: Leafy, sticky. Leaves sugar behind on my fingers like a snail has just walked across them. Medium sized nugs with great cure and trim.
Palate: Sweetgrass, Dried Berry, Creamy Poupourri-like Spice, Lingering Bile 😋
Effect: Medium Strength – Sativa all the way as I'm feeling energized, and a little dreamy. I can feel the haze effect in my temples.
Overall: I should have prepared myself before cracking open this jar because this is a pungent, heavy aroma. Personally, it smells like if U.K. Cheese and Jack Herer were in quarantine for too long. This jar just lit up my apartment with an 8 feet radius of terps. Geez.
The neon nugs really show off their twisty, haze structure. And the cure on this is really top-notch. This is grown very well, and I'm excited to have what appears to be a great representation of a funky strain with classic roots.
Flavors on my palate aren't quite as aggressive as the aroma, but it does kick in on the exhale. This is a smorgasbord of floral, pepper, and fruit leather, all after a long night of drinking. It's weird, and something that I do recognize show up in the Jack crosses.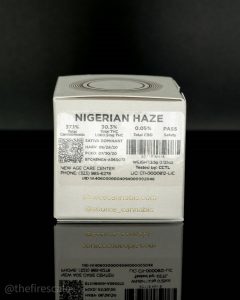 From my experience, Source is consistently putting out quality, fresh batches. I reviewed Quest a couple months ago and had an equally pleasant experience.
The Fire Scale: 8/10 flama-deem-teemas
🔥🔥🔥🔥🔥🔥🔥🔥
#cannaseur #nugshot #thefirescale #kush #weedstagram420 #strainreview #wesmokedifferent #indica #sativa #cannabiscommunity #stayhigh #weedstagram #hightimes #smokeweedeveryday #nigerianhaze #sourcecannabis #weedporn
Advertisements