Cultivar Review: Starburst Orange by Fu's Flowers
Starburst Orange 🍊 by @fus_flowers
Lineage/Genetics – Rainbow belt pheno ( Zkittles x MoonBow)
Original Breeder: Unknown
Grower: Fu's Flowers
Terpene Profile: Unknown
Starburst Orange Cannabis Cultivar (Strain) Review
Imagine smoking Fanta or orangina Soda or an orange starburst that's the palate experience with @fus_flowers Starburst . @fus_flowers once again proves to show that he is one of the best NY 🍭 cultivators. I previously reviewed the Zazul, to me it's his own version of a Blue Z. This is his version of the immaculate Rainbow 🌈 Belts .
The structure is not the prettiest but smell 👃 like beauty. The scent is a detergent clean linen blend with limonene terpene combine with floral caryophyllene earthy spice and fuel on the after grind. The palate consist of Z's combination of terps with the MoonBow. The moonbow comes from z & dosidos and that's is the reason of the fruity orange berry myrcene terps. The effects are medium level cerebral, intense for about 30 min. Overall the high can last about 2 hours on and off. The smoking experience is a memorable one.
The ashes burn 80/20 more salt than pepper. The inhale is smooth and full of sweet limonene, spice and earthy fuel. Most definitely a chest locker but not a couch locker. It's most definitely one of my favorites this year. The taste, effects, nose is undeniable and unforgettable. The smoke experience also makes it worth the try. It's one of those flowers that upset you when it's gone . Shoutout to @fus_flowers for cultivating this gem. This one is truly a keeper. Starburst orange 🍊- 4.7/5
.
.
.
.
#weedreview #notforsale #cannabiscommunity #cannabisculture #highsociety #stonerlifestyle #stonersociety
#weedsmokers #smokingweed #cannabislove #cannabisconnoisseurscoalition #cannabislifestyle #cannabisconnoisseurconnection #420culture #cannabisgrow #cannabiscures #weedreviews #weedreels #reelsinstagram #explore — listen to that new @daveeast @djdrama @budadafuture @grandzmuzik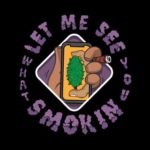 Advertisements