Pre-roll Review: LCG x Great 88 Haze Piff Sticks by House of Piff NY
@houseofpiffny presents the #piffsticks – 1.4g @rawlife247 5 pre rolls of two of the most influential cultivars 2 different phases of cannabis joining forces, LCG & Great 88 Haze.
Brand: House of Piff
LCG + Great 88 Haze Piff Sticks Review
The highlight of this product is the exclusive packaging protecting the pre rolls in a secure case with a nice design. I believe that's the 191th street graffiti tunnel at Uptown Manhattan IFYKYK. The LCG's limonene citrus & caryophyllene spice blend with the woody frankincense of the great 88 is priceless. The smoke is experience is worth the time. 60/40 more salt than pepper on the ash, smooth inhale, LCG more dominant on the palate. This is perfect for any given situation that avoid rolling and smoking something legit.
I smoked one on my lunch break and it gave me a mellow medium level cerebral high . I was smacked but able to control myself finish the shift. The prerolls were stuffed accordingly, no cannoying. I had one that was a bit to overstuffed, had to pull very gently in order to smoke 💨. The high lasted about 2 hours, the buzz starts around 7-8 pulls in. I felt the high intense for like 30 min and then it starts going on and off for the mas of an 1.5 . Overall I enjoyed it especially the effects of two of the best of both world. I previously reviewed both Great 88 Haze and various of LCGs, to have both in one pre roll is one legendary blend. Shoutout to @houseofpiffny for the creativity and go pay them a visit try the Piff sticks.. 4.2/5
.
.
.
.
.
#weedreview #notforsale #cannabiscommunity #cannabisculture #highsociety #stonerlifestyle #stonersociety
#weedsmokers #smokingweed #cannabislove #cannabisconnoisseurscoalition #cannabislifestyle #cannabisconnoisseurconnection #420culture #cannabisgrow #cannabiscures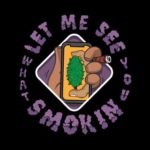 Advertisements