Cultivar Review: Zheetos by SUMER
#zheetos by @thekarmacartel & @sumerselect x @karmagenetics
Lineage – Ozk ( Zkittles x OG Kush) x Big Buddha Cheese ( Original Uk Cheese x Skunk #1)
Original Breeder: Karma Genetics
Grower: SUMER
Terpene Profile: Unknown
SUMER Zheetos Cannabis Cultivar (Strain) Review
.
Zheetos by @thekarmacartel x @sumerselect is one of a kind type of cultivar. The ozk is highlighted on the palate with a sweet lime, pine 🌲 mint fuel taste. It's accompanied with a dried aged Buddha cheese after taste. The medium dense dried nugs arrived with a unique scent of Zkittles candied terps blended with a herbal detergent like smell.
The colors of the Nugs distinguishes a shamrock & pear green buds, peach color pistils, flurries of Forrest green. The effects lead up to a heavy cerebral high. I started feeling the buzz around 3 pulls in. The high had me feeling great, eyes low, joyous aura. I love the mix of sweet Z terps blend with the cheese 🧀 umami(swalty)finish. It helped me numb the pain of a knee injury, that I suffered at my job. The ashes manifest more salt than pepper. It also created a nice resin ring.
The inhale is level with fuel & sweet, exhale a little bitter, not enough to ruin the experience. Overall is not the most fetching cultivars, but is one of the most palatable. The flavorsome details of this flower makes it more alluring. Shoutout to @buddysbodega.shop for bringing the exclusives from the west into the east. Shoutout to @thekarmacartel x @sumerselect for cultivating the #zheetos🌈🧀🤤 — 4.7:5
.
.
.
.
.
.
.
.
#weedreview #notforsale #cannabiscommunity #cannabisculture #highsociety #stonerlifestyle #stonersociety
#weedsmokers #smokingweed #cannabislove #cannabisconnoisseurscoalition #cannabislifestyle #cannabisconnoisseurconnection #420culture #cannabisgrow #cannabiscures #cannabismagazine #cannabisconnoisseurconference #cannabisconnoisseurgenetics #weedgram #cannabisconnoisseur👌 #cannabisindustry #weedsociety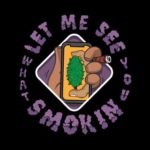 Advertisements