Cultivar Review: White Chocolate Truffle Cheesecake by Buddy's Bodega
#whitechocolatetrufflecheesecake by @buddysbodega.shop x @buddysbodega.ca
Lineage/Genetics – ???
Original Breeder: unknown
Grower: Unknown
Dispensary: Buddy's Bodega
White Chocolate Truffle Cheesecake Cannabis Cultivar (Strain) Review
.
#buddysbodega cheesecake lineup adds a new flavor to the list. The Brand New White Truffle chocolate Cheesecake is a dessert on a flower. The palate originates from the name, white truffle butter with a herbal chocolate after taste. The nugs appearance is one of the highlights of this cultivar .
Elderberry purple buds with flashes of lime green in the roots, cheesecake color pistils. The rice color trichomes dazzled, showing off the beauty of this flower. The scent derives from a sweet, herbal, sherb like aroma. The smoke is smooth on the inhale, Harsh on the 😮‍💨 , blend of salt and pepper ashes.
The effects are medium cerebral, start feeling the buzz around 3-4 pulls in. The high lasted me about 2 hours. I like that the bag was full of medium size nugs, compare to other bags that bring 3 big nugs and that will complete the eighth. Overall WCTC (white chocolate truffle cheesecake) is not candied but yet tasty. I feel the smoke can be better, due to the light harsh aftertaste. I still love the appeal and the calming effects. Shoutout to @buddysbodega.shop… 4.4/5
.
.
.
.
.
.
.
.
#weedreview #notforsale #cannabiscommunity #cannabisculture #highsociety #stonerlifestyle #stonersociety
#weedsmokers #smokingweed #cannabislove #medicalmarijuana
#420community #maryjane #indica
#sativa #hightimes
#puffpuffpass #smokeweed #stoners #stonernation #trichomes #cannabislifestyle #instaweed #cannabisconnoisseurs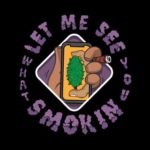 Advertisements