Cultivar Review: Daquiri Ice by Grow LoKey x MnP Gardens x Northbay Gardens
#daiquiriice by @growlokey x @mnp_gardens x @northbay_gardens707
Lineage – PBG4 x sherb 41 bx
Original Breeder: Lokey Farms
Grower: MnP Gardens x NorthBay Gardens
Assisted by: Astor Club NYC @astorclubnyc
Daquiri Ice Cannabis Cultivar (Strain) Review
.
.
Daiquiri Ice by #lokeyfarms is low key exclusive gorgeous cultivar from their well known repertoire. First of all the nugs have a variety of colors with a dominant eggplant purple hues blended with hints of arugula green buds, marmalade orange color pistils, finish off with sugary crystals trichomes.
The palate is pungent creamy fruity daiquiri lemon terp sorbet like taste. It's consume with a fuel diesel ⛽️ after taste. The smell is also gassy with strong musky floral aroma. The high is medium level cerebral. It has a low body effect, eyes low good to set the mood for the day , perfect for a wake n bake. The inhale is even leveled. The ashes tell another story, more pepper than salt, still fire & tasty. I smoked it on @loudnature organic hemp cones..The effects can last about 2-3 hours.
LoKey Farms to me is top 5 of my favorite cultivators. Daiquiri ice is flavor and gas at the same time, ashes where my only concern, beside that it's official. Thank you @kalybhunter for the lineage.. Shoutout to the good people @astorclubnyc for the hospitality. Rest in Power #nipseyhussle – 4.5/5
.
.
.
.
.
.
.
.
#weedreview #notforsale #cannabiscommunity #cannabisculture #highsociety #stonerlifestyle #stonersociety
#weedsmokers #smokingweed #cannabislove #cannabisconnoisseurscoalition #cannabislifestyle #cannabisconnoisseurconnection #420culture #cannabisgrow #cannabiscures #cannabisconnoisseurconference #weedgram #cannabisconnoisseur👌 #cannabisindustry #weedsociety #reels #reelsinstagram #explorepage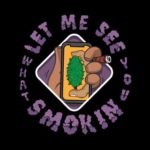 Check out more reviews by @lms1__186 on Instagram and Social Club! (https://www.instagram.com/lms1__186/) Also https://www.instagram.com/lms2__186/ for the backup.
Social Club: https://www.socialclub.cc/user/letmeseewhatusmokin/
Advertisements