Cultivar Review: Lilikoi Malasada by Synergy Cannabis
#lilikoimalasada by @420chris925 x @synergy_cannabis
Lineage/Genetics: Unknown
Original Breeder: Unknown
Grower: Synergy Cannabis
Assisted by: Astor Club NYC @astorclubnyc
Lilikoi Malasada Cannabis Cultivar (Strain) Review
.
Lineage – ???
.
On my last visit to the @astorclubnyc had my chance to choose either @synergy_cannabis x @420chris925 Hawaii inspired guava or Lilikoi Malasada. I had the guava on one occasion didn't fully review it. I heard good things of the lilikoi. It's more gassy than the guava. I am always looking for more of a higher effect than crazy terps tasting. Lilikoi has a little bit of both effects & taste, sweet dough cream curd pungent, tropical passion fruit like palate.
The scent derives from a cherry dough ammonia fuel herbal aroma. The lineage is unknown, but I get Zkittles, Sherb, LCG vibes . The effects are criminal. It's a heavy level cerebral high, perfectly balance body high. It's good for any occasion if you're a regular stoner. I don't recommend for wake n bake for beginners it will couch locked you. It's great for a good night of 💤 and to build appetite. The ashes had that white ash, resin ring smoked on @loudnature organic hemp cones.
The high can last about 3 hours. You really can't go wrong with this dessert inspired cultivar. The flavor is up to par, the effects are intense can clip the joint half way and still be on a nice level. Shoutout to @synergy_cannabis x @420chris925 for this unique flower. Shoutout to @astorclubnyc for always having the fuego.. 5/5
.
.
.
.
.
.
.
.
#weedreview #notforsale #cannabiscommunity #cannabisculture #highsociety #stonerlifestyle #stonersociety
#weedsmokers #smokingweed #cannabislove #cannabisconnoisseurscoalition #cannabislifestyle #cannabisconnoisseurconnection #420culture #cannabisgrow #cannabiscures #cannabismagazine #astorclub #share #reels #explorepage #reelsvideo #reelsinstagram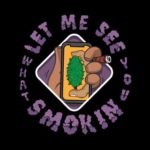 Advertisements