Extract Review: Black Cherry Punch Live THCA Crystals
This Artifact Extracts x High Noon Cult Black Cherry Punch (Purple Punch x Black Cherry Pie) live THCA Crystals had a light citrus gas smell with some light fruity notes when I opened the jar. The smell was pretty generic and I wouldn't have been able to guess a strain at all if it wasn't labeled. To be honest, it smelled a bit like chemical cleaner. The THCA crystals came in one large chunk, which was nice.
Lineage/Genetics: Purple Punch x Black Cherry Pie
Grower/Processor: High Noon Cult/Artifact Extracts
Black Cherry Punch Live THCA Crystals Review
The flavor was a generic citrus gas, with some fruity notes to it, that tingled my nose quite a bit when dabbing. I also found the THCA crystals to be somewhat harsh to dab. It didn't have any bad flavor to it though, so that was nice.
The high was quite strong in my head, with some solid relief for my body as well. The effects weren't lacking and actually made for some pretty good meds for me, despite being a little more in my head than I prefer.
Overall I didn't enjoy the Black Cherry Punch live THCA crystals. I prefer more/better flavor to my extracts and a smoother dab, but the high was strong and you get a little more bang for your buck with these high cannabinoid crystals I guess. I could see these helping me to stretch my budget, and the flavor wasn't bad just lacking.
Made 8/11/21
Tested 9/28/21 SC Labs
This review was sponsored by Artifact Extracts
Honest Reviews 🕵️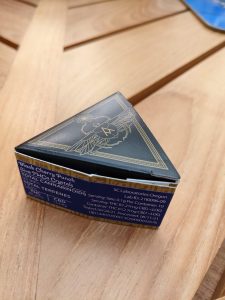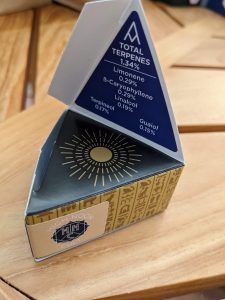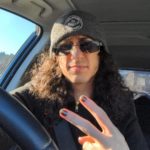 Hi! My name is Ryan and I do honest product reviews for the Oregon cannabis industry under the brand The Sophisticated Dabber. I've doing doing product reviews in Oregon for the last few years now and I have been a cannabis consumer/patient in Oregon for almost 19 years. I run a blog on IG @thesophisticateddabber and also make dab tools with hand turned wooden handles @sophisticateddabtools . Hope you enjoy my reviews!
Advertisements