Dab Review: Fatso Live Budder by Echo Electuary
This Echo Electuary x Raw Zen Farm Fatso (GMO x Legend OG) live budder has a nice strong earthy gassy citrus OG smell 😋 Great color and texture with terps leaking out the edges.
Lineage/Genetics: GMO x Legend OG
Grower/Processor: Raw Zen Farm/Echo Electuary
Delivered By: The Potland
Fatso Live Budder Review
The flavor was very gassy with that earthiness I enjoy as well ⛽⛽🌱 It had some slight GMO notes to it but it definitely leaned gassy OG for me.
The effects were nice and stoney in my head, that almost stupefying high that you feel behind the eyes, with some light body relief as well.
Overall I enjoyed this one but not enough to go back for more. I don't know what it was but the profile just wasn't what I was looking for personally and the high, while very stoney, wasn't exactly what I was looking for either.
Made 10/15/21
Tested 10/29/21 SC Labs
ThePotland.co
Honest Reviews 🕵️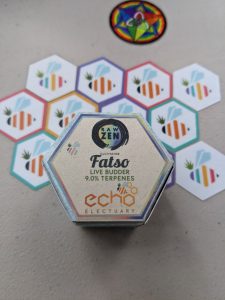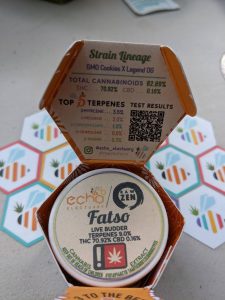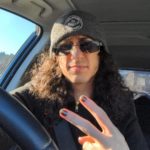 Hi! My name is Ryan and I do honest product reviews for the Oregon cannabis industry under the brand The Sophisticated Dabber. I've doing doing product reviews in Oregon for the last few years now and I have been a cannabis consumer/patient in Oregon for almost 19 years. I run a blog on IG @thesophisticateddabber and also make dab tools with hand turned wooden handles @sophisticateddabtools . Hope you enjoy my reviews!
Advertisements