Dab Review: Guava Juice Rosin by Soil Built – Second Wash Series
Soil Built – Second Wash Series
Guava Juice🧃
Lineage/Genetics: Unknown
Original Breeder: Unknown
Grower: Unknown
Processor: Soil Built
Guava Juice Dab Review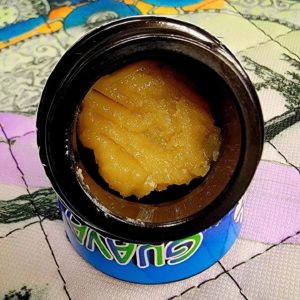 This marks the second review in the Soil Built Second Wash Series – and the 2nd time I'll be using the 'tasting grid' for reviews (see the last picture). As the series is called – this is 2nd wash Rosin from Soil Built. I never see anybody review 2nd wash stuff so I thought I would do it. My wallet feels alot better and I'm still getting medicated as needed with this stuff👌. SB consistently puts out a good product and I'm learning not to sleep on these jars. They still have plenty of flavor and potency!
Guava Juice had some crazy wild smells. I would say it was a cross of citrus x gas x cleaning astringent. This stuff burned the nostrils when smelled up close 🔥You don't get too many Rosin's with a smell like this stuff. Somebody made moonshine with Guava fruit & gasoline ⛽️ and then sifted everything on the bottom of the still and made this Rosin. The taste on the other hand is pretty subtle compared to smell. I still have a small cold and can clearly smell this but tasting was much harder. The citriusy flavor comes through just enough to taste and finishes with a nice hashy flavor. This stuff is really light just like the Strawberry Cream Cake was. Makes for a nice easy morning dab 🌞🌞If you don't use the proxy on the lowest settings you may risk losing some flavor.
Again, overall I really like this stuff just like the SCC – It's budget friendly and works well 💪I would highly recommend trying anything from the 2nd series wash. Giving this stuff a 7.5 only because if the taste were anymore subtle, I'm not sure if I could taste anything except hash lol.
Have you ever tried any 2nd wash Rosin before?
#dabs #rosin #review #cannabis #hashrosin #terpenes #hashhead #solventlessordie #terps #710 #dabtime #thc #Solventless #puffco #proxy #puffcoproxy #NCdabs #ncrosin #HREAM #hash #terps #rosinordie #hashish #soilbuilt #guavajuice #hashishrosin #boogers #coldcure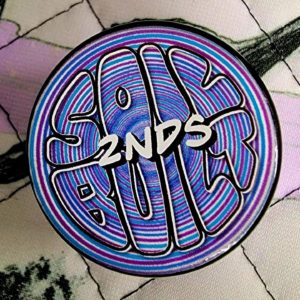 🧊💧#️⃣ ❤️
Stash - Opinions - Logbook
Learning along the way
Instagram: https://www.instagram.com/nc_rosin_reviews/
Advertisements