Dab Review: Hologram Full Melt Hash by Lazercat Cannabis
This batch of Hologram full melt hash from @lazercatcannabis is 100% worth the mess 😂👏.
Lineage/Genetics: Unknown
Original Breeder: Unknown
Processor: Lazercat Cannabis
Hologram Full Melt Hash Review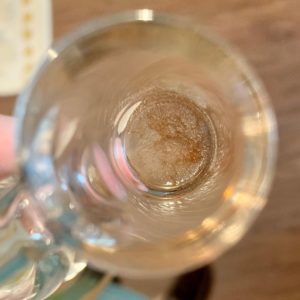 I've been laying off of water hash, due to the easy cleanup provided by rosin, but full melt is a special thing as well.
Really light and smooth earth and gas flavors, with more depth in taste than I can describe 🤔.
The high begins as a head rush but settles into the body, making it great for pain relief as well as calming anxiety 😌.
Swipe for a meltshot, and a look at what water hash should look like after being dabbed at the correct temps 🙏.
#fullmelt #cannabiscommunity #hash #solventless
Advertisements