Edible Review: Cherry Lemonade Piff Vegan Gummies by House of Piff
#piffgummies cherry lemonade vegan gummies by @houseofpiffny
Brand: House of Piff
Cherry Lemonade Piff Gummies Review
@houseofpiffny come back again with some Cherry Lemonade – 500 mg – 10 pieces of "Piff Gummies". I am bit under the weather and decided not too smoke. I decided to review some edibles in the meantime. The cubed lemon 🍋 cherry vegan gummies had a great taste. It's a sour infused lemon 🍋 cherry blend.
The flower is barely tasted on the candy. The dosage requires to take half a gummies and increase the dosage every 1-2 hour. I took two on the first dive around 10am – I started feeling the high about an hour later. I took two based on my tolerance.
The effects crept in on a medium low cerebral and body high. I felt the heady high for about 40 mins and then it started fading on and off for the next 4 hours. It wasn't a Comatose high, but when it set in I felt the euphoric vibes.
These piff gummies are a great substitute for a day to relax the lungs or for a person that enjoys edibles. I also feel it's perfect for those that don't want to taste that cannabis flavor on their edibles. Shoutout to @houseofpiffny for giving me the opportunity to give my feedback on this tasty sweet snack .. piff gummies – 4/5
.
.
.
.
.
#edibles #ediblesreviews #cannabisreviews #weedreview #notforsale #cannabiscommunity #cannabisculture #highsociety #stonerlifestyle #stonersociety
#weedsmokers #smokingweed #cannabislove #cannabisconnoisseurscoalition #cannabislifestyle #cannabisconnoisseurconnection #420culture #cannabisgrow #cannabiscures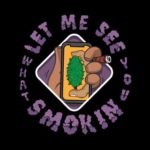 Advertisements