Edible Review: Cinnamon Toast Crunch Smore by Tortuga Gastronomica
Hey #trippiefam! Wanted to talk about this cinnamon toast crunch smore @tortuga_rolon @tortuga_gastronomica gifted me!
Processor: Tortuga Gastronomica
Chef: Tortuga Rolon
Tortuga Gastronomica Cinnamon Toast Crunch Smore Review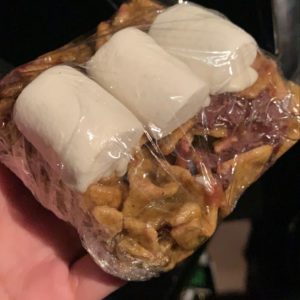 Hands down the best edibles I've ate in my life, i took about 50mg which is a third of the edible and i was on sky high! Tastes high end and with the roasted marshmallow it is on another level! It's a must try guys so don't miss out on these!
.
.
.
.
.
.
#edible #cake #birthdaycake #cupcakes #edibles #thc #cbd #fondant #christmas #cannabis #buttercream #weed #cannabiscommunity #merrychristmas #cookies #kalbar #cakeanniversary #cakewedding #cakeparty #cakebirthday #cakemurah #sahabatsintang #cakesintang #sintang #penghunisintang #anaksintang #cupcakesintang #cakes #browniscoklat