Edible Review: Vegan Buttermints by Mouse House Edibles
Brand: Mouse House Edibles
Vegan Buttermints Review
These Vegan Buttermints from Mouse House Edibles came in a 100mg package with 25 beautiful little buttermints of various colors inside. The packaging has been upgraded from those cute little pink bags to these more sophisticated metal tins with screw top lids 🙌🏼 They work great for protecting the buttermints from getting squished and also just feel a lot more premium. The paper liner is a nice touch too and I love the new stickers 👍🏼
The Buttermints themselves are absolutely delicious 🤤 They remind me of those after dinner mints I would get at Chinese restaurants as a kid except waaaaaaaaay better 🔥🔥🔥 They have the perfect amount of sweet to mint and excellent texture 😋 They appear hard when you pick them up, but they just melt in your mouth after you start chewing them. Once I start eating these things it's hard for me to stop 😅 I ate the entire package in one sitting, as I usually do.
The effects were fast acting and potent 😊 By the time I finished enjoying the tin of buttermints I was already starting to feel some tingling in my cheeks ☺️ About 20 minutes later I was feeling very relaxed and 45 minutes in I was sinking in to my couch with excellent full body relaxation. I had been dealing with a bad IBS flare earlier in the day and these meds really helped to manage my remaining symptoms 🤗
Overall I loved these vegan buttermints from Mouse House Edibles 💯 These are consistently one of my favorite edibles and this batch was no exception 😋 The nostalgia of those after dinner mints combined with the amazing flavor and effects make these just perfect for me 🤗
Honest Reviews 🕵️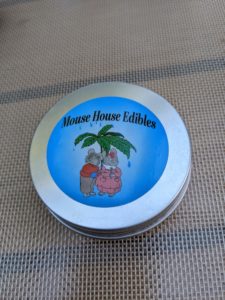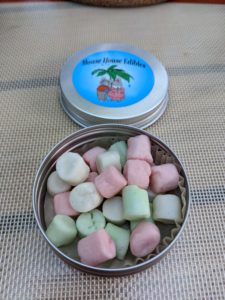 —————————————-
Do not operate a vehicle or machinery under the influence of this drug
For use only by adults twenty-one years of age and older
Keep out of the reach of children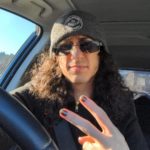 Hi! My name is Ryan and I do honest product reviews for the Oregon cannabis industry under the brand The Sophisticated Dabber. I've doing doing product reviews in Oregon for the last few years now and I have been a cannabis consumer/patient in Oregon for almost 19 years. I run a blog on IG @thesophisticateddabber and also make dab tools with hand turned wooden handles @sophisticateddabtools . Hope you enjoy my reviews!
Advertisements