Drinkable Review: Vegan Hot Cocoa Bomb by Spoonful of Dank
Spoonful of Dank/Raining Rosin
Vegan Hot Cocoa Bomb Review
This Vegan Hot Cocoa Bomb from Spoonful of Dank was absolutely gorgeous 🤩 A white chocolate shell with sprinkles on top, filled with cocoa powder and vegan marshmallows, ready to melt down into a hot cup of cocoa 🥰 This extravagant little treat was also infused with hash rosin from Raining Rosin 🤯
So how exactly does one eat a hot cocoa bomb you might be asking? Well a quick Google search told me to place the cocoa bomb in a mug and pour hot milk over the top. I decided to use macadamia nut milk for my vegan hot cocoa bomb and it worked perfectly! The white chocolate shell melted to release the cocoa powder and marshmallows ✨
The hot cocoa was absolutely delicious and I could barely taste the rosin that was in it 😋 It was the perfect little treat for a chilly, rainy afternoon 🌧️ I sat and sipped the cocoa over about ten minutes and I really enjoyed the experience.
I got a nice little buzz from the chocolate and the high came on strong about 30 minutes after I finished drinking the hot cocoa, with a stoney head change and some really solid full body relaxation 🤗 I got some good mood elevation and great relief for my IBS symptoms and just general enjoyed the effects all around 😊
Overall I loved this Vegan Hot Cocoa Bomb from Spoonful of Dank 😋 The presentation was outstanding, the product was unique, and the effects were potent 🙌🏼 I really enjoyed the experience of watching the bomb melt down into hot cocoa and I definitely have to recommend trying one of these out 💯
Honest Reviews 🕵️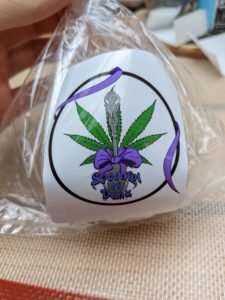 —————————————-
Do not operate a vehicle or machinery under the influence of this drug
For use only by adults twenty-one years of age and older
Keep out of the reach of children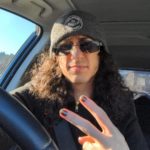 Hi! My name is Ryan and I do honest product reviews for the Oregon cannabis industry under the brand The Sophisticated Dabber. I've doing doing product reviews in Oregon for the last few years now and I have been a cannabis consumer/patient in Oregon for almost 19 years. I run a blog on IG @thesophisticateddabber and also make dab tools with hand turned wooden handles @sophisticateddabtools . Hope you enjoy my reviews!
Advertisements