Formula 420: The bong cleaner solution
Look what came in the mail yesterday! Huge thank you to Formula 420 (@formula420) for sending it my way!
Formula 420 Review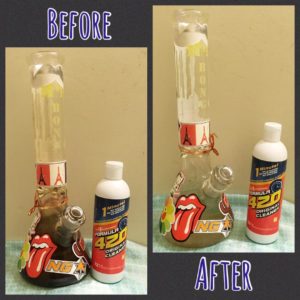 Look at the beautiful job @formula420 did on my travel bong!
This bino has been in desperate need to have a nice bath.
Thanks to @formula420 I can see through this beaker once again!
Go check out @formula420 and the wide range of cleaners they have!
#formula420#cleaner#bong#clean#420#cannabis#cannabiscommunity#before#after#beforeandafter#beautiful#sparkling