Hash Review: Gas Man 90u Live Rosin by Jetty Extracts
Jetty Extracts was looking for a little feedback on their new solventless products and I'm always down to try new solventless products. This is the Gas Man 90u live rosin from Jetty.
Original Breeder: Mamiko Seeds + Cannarado Genetics
Grower: Jetty Farm
Processor: Jetty Extracts
Terpene Profile: Beta Caryophyllene Dominant (BCary 2.6883%, Limonene 1.2217%, a-Humulene 0.9056%)
Test Results: https://client.sclabs.com/verify/230302Q074/
Jetty Extracts Gas Man 90u Live Rosin Review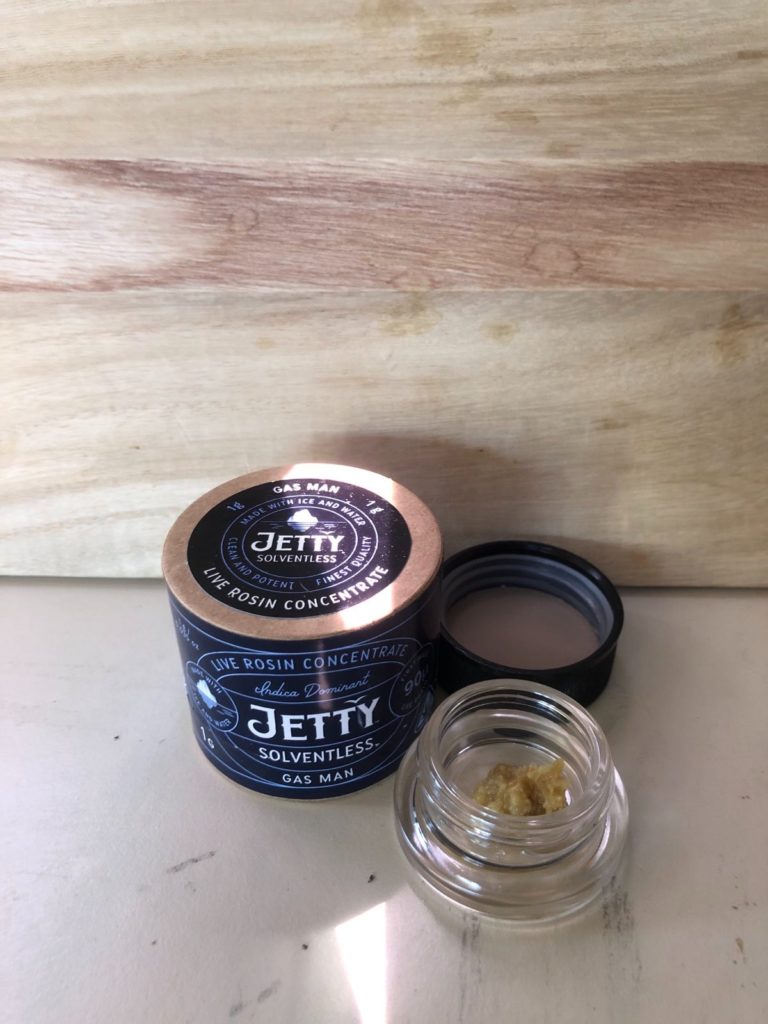 Lookswise, this 90u live hash rosin has that desirable color of "you probably aren't completely dehydrated."
This is the first wash, 90u only, which means these are the most primo trichome heads from that Gas Man flower.
Aroma is Fuel and earth/floral – zero fruit and zero sweet. I'd call this aroma GMO adjacent with the midnight gas leak attached. There's absolutely a little boo-boo baby diaper to round it out.
As a Gen Z might put it:
"That's gas, breh!"
It actually hasn't been that long since I heard someone unironically referring to the plug as the "gas man."
Took a dab of this in NorCalCannaBear's Carta 2 and that one dab sent me back in time to the signing of the Magna Carta in 1215. Gas smells usually translate to devastating highs due to the phenols and this time, the Gasman did not disappoint. Sharp and bright fuel notes front and center. It's about as even keel as you can be while gassed up, but by the time I was done coughing I was zooted to outer space.
It's my first time trying Jetty's Solventless line and they did not disappoint. The packaging was as cool in person as it was on screen. Next up on the try list is Trop Cookies vape cartridges.
I'd be interested in trying the full spectrum, the full melt, and the piattella version of this Gas Man. The world of solventless is just opening up and I'm excited to see what else Jetty brings in from that blue ocean.
I do have to mention that I wish there were more info on the lineage, breeder, and cultivar. "Gas Man" – in this case – is fairly descriptive as far as strain names go, but it's the 21st century and there's no reason for any brand to leave this industry standard information out – especially in the legal market.
Samples were provided by Mattio.
Advertisements